Workplace basic skills learning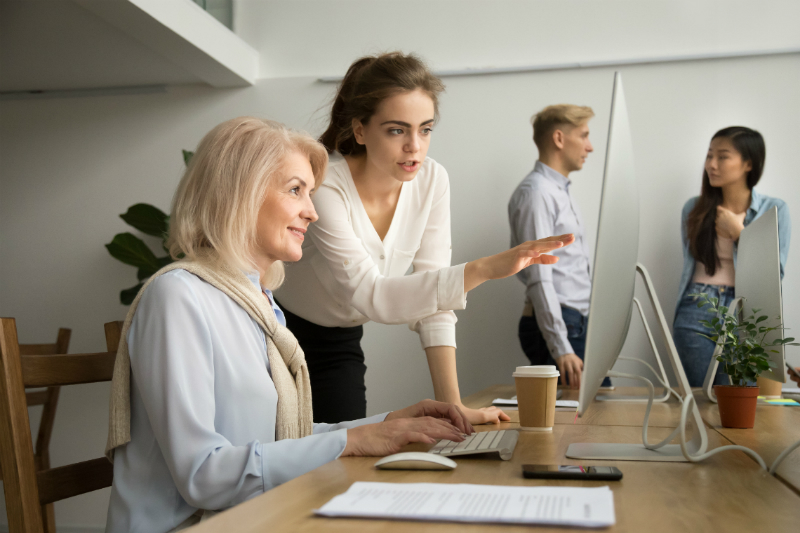 The report "Promoting Adult Learning in the Workplace" of the ET2020 working group on adult learning is about policies that promote or facilitate any adult learning that takes place at, or prepares people for, the workplace: 
Adult learning for the workplace is when adults obtain the skills and competences needed to successfully obtain and keep jobs and progress in their professional careers. So, it can refer to preparatory learning, for instance, taking place in VET institutions.
Adult learning at the workplace is the learning that adults undertake while working, or while at the workplace. The skills and competences they acquire may not necessarily be those needed for work. 
The workplace in this sense can also function as the 'outreach strategy' by which specific groups of adults are approached with learning programmes.
This online discussion will focus specifically on the 2nd and 3rd bullet points. Participants will be asked to answer some of the following questions:
How developed is Workplace Basic Skills Learning in your country or region? 
Can you shortly describe any policy and programs you know, which include this type of offer?
What are the challenges these programs meet in your country – or would, in your opinion, meet if they existed?
How can such programs assess their impact?
How should such programs deal with the challenge of motivating and engaging both learners and company leadership?
Do you know of any specific policy that targets SMEs for this type of learning program?
What sort of training of trainers is needed in this field?
What are in your opinion the main success factors for Workplace Basic Skills Learning?
The online discussion will start at 12:00, 7 October and finish at 17:00, 8 October. The event will be moderated by Graciela Sbertoli. The results of the online discussion will contribute to the elaboration of further outcomes of the Capacity Building Series e.g. the forthcoming MOOC on Workplace basic skills! Join us here on this platform!
The Capacity Building Series of EBSN provides free open educational resources (OERs) and massive online courses (MOOCs) through EPALE, to help the implementation of the European Commission recommendations on Upskilling pathways in EU Member States. EPALE is funded by the Erasmus+ programme, as part the European Commission's ongoing commitment to improving the quality of adult learning provision in Europe. The project is implemented with the support of the Education, Audiovisual and Culture Executive Agency (EACEA).