Yenimahalle Literacy Courses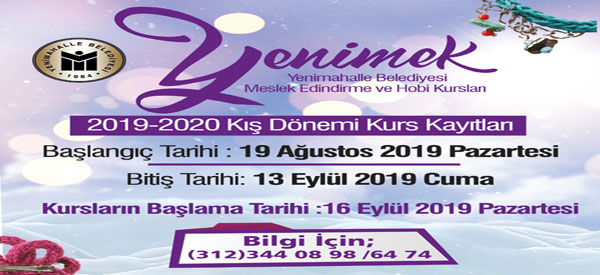 People with low literacy skills are seen as one of the vulnerable groups and they also generally have other vulnerable backgrounds such as low socio-economic status. In Turkey, there were 2.3 million illiterate adults in 2017 according to data from the Turkish Statistics Institute (TÜİK). To increase the rates of literacy in Turkey, Education Programs are offered at Municipalities and Public Education Centers.
In Ankara, literacy courses have been offered since 2009 as a part of Vocational and Hobby courses of Yenimahalle Municipality. 
Registration start/end: 19 August 2019/ 13 September 2019
Courses start:16 September 2019
For detailed information:
http://yenimek.yenimahalle.bel.tr/HaberDetay/yenimek-kis-donemi-kurs-ka…
0312 344 08 98 /64 74
Event Details
Organiser type
Other event
Organiser name
Yenimahalle Municipality
Target group
Adult learning networks & organisations