Women are learning a traditional art: weaving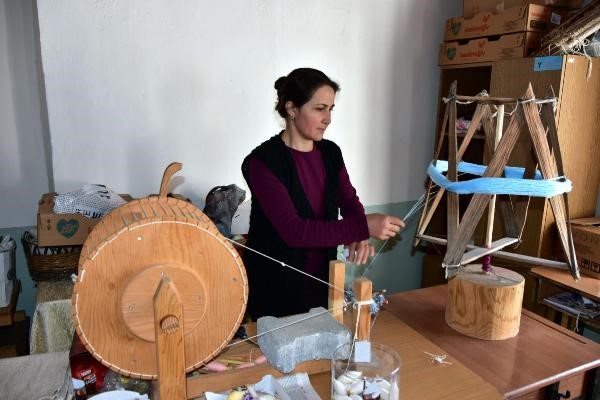 Traditional weaving, which is sinking into oblivion in Menteşe district of MUĞLA, revives in the hands of women who participate in the courses opened in the city. The trainees contribute to the family economy by taking the daily wage as well as vocational learning.
In cooperation with the Menteşe People's Education Center and provincial directorate of İŞKUR (Turkish Employment Organization), a course was opened in the Yeşilyurt neighborhood, a rural area to sustain the weaving culture. 17 female trainees who attend the course, which will be open from 1 February to 16 May, learn the weaving profession and contribute to the home economy by the daily wage paid by İŞKUR. At the handlooms placed Yeşilyurt Primary School,  women learn to weave rugs, loincloths, towel and shawls for eight hours a day, five days a week.
Zeynep Karacan, a course teacher, stated that it is important to support such courses and she added "by this way the craft maintained and women are learning a profession. Our trainees also need a workshop and places where they can market their products. If this is achieved, I think that the effort spent so far will not be wasted."
Finally, in Muğla Menteşe People's Education Center and in many other districts of Muğla, various studies are carried out in order to keep traditional arts alive in the people's education centers.