Welcome to On-line Lectures on Asian Cinema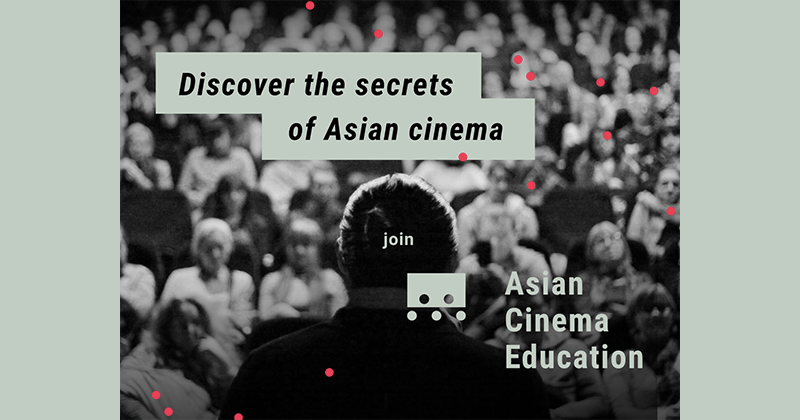 On the website asiancinemaeducation.org you can find outstanding lectures which invite you to dive into the nuances of Asian films and discover their sociocultural contexts, aesthetic traditions, relations between films, daily lives, and the current events taking place in Asia. The specialists associated with Five Flavours Asian Film Festival, Udine Far East Film Festival, CAMERA JAPAN Festival, and Helsinki Cine Asia will talk about Japanese horror films, the success of the Chinese film industry, the auteur cinema of Bhutan, the fascinating aspects of anime, and the contemporary cinema of India. The lecturers combine a real interest in pop culture with a wide knowledge about its social contexts, links to traditions, and its relationship with the trends present in modern culture. The fascination with selected tropes or authors opens the door to an in-depth understanding of Asian cinemas and their role in the context of world film. During the course, you will learn about the characteristic aspects of the directorial style of Park Chan-wook and the portrayals of women in Korean films of the 1950s, but also find out how Chinese cinema changed Hollywood and how "Jurassic Park" influenced the politics of film subsidies in South Korea.
Asian Cinema Education is a part of an international partner project "Festival as a Form of Education" created with the support of the Erasmus+ Programme of the European Union.