We have reached 70,000 members!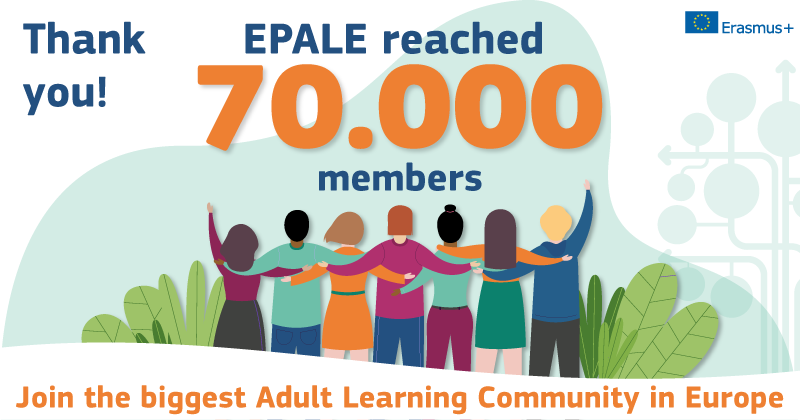 EPALE has hit a huge milestone: reaching 70,000 members!
Let us take a moment to thank each and every one of our members for enriching EPALE by being active every day on the platform and being part of our incredible community of adult educators. Success is worth celebrating whenever a goal is achieved, and this is a huge one… being part of a community of talented and inspiring people sharing a great passion for education, dedicating their lives to teaching and training.
Thank you to every single one of you EPALE members!
Let's keep on growing together!