Understanding the Individual Learning Accounts
Remote Event

to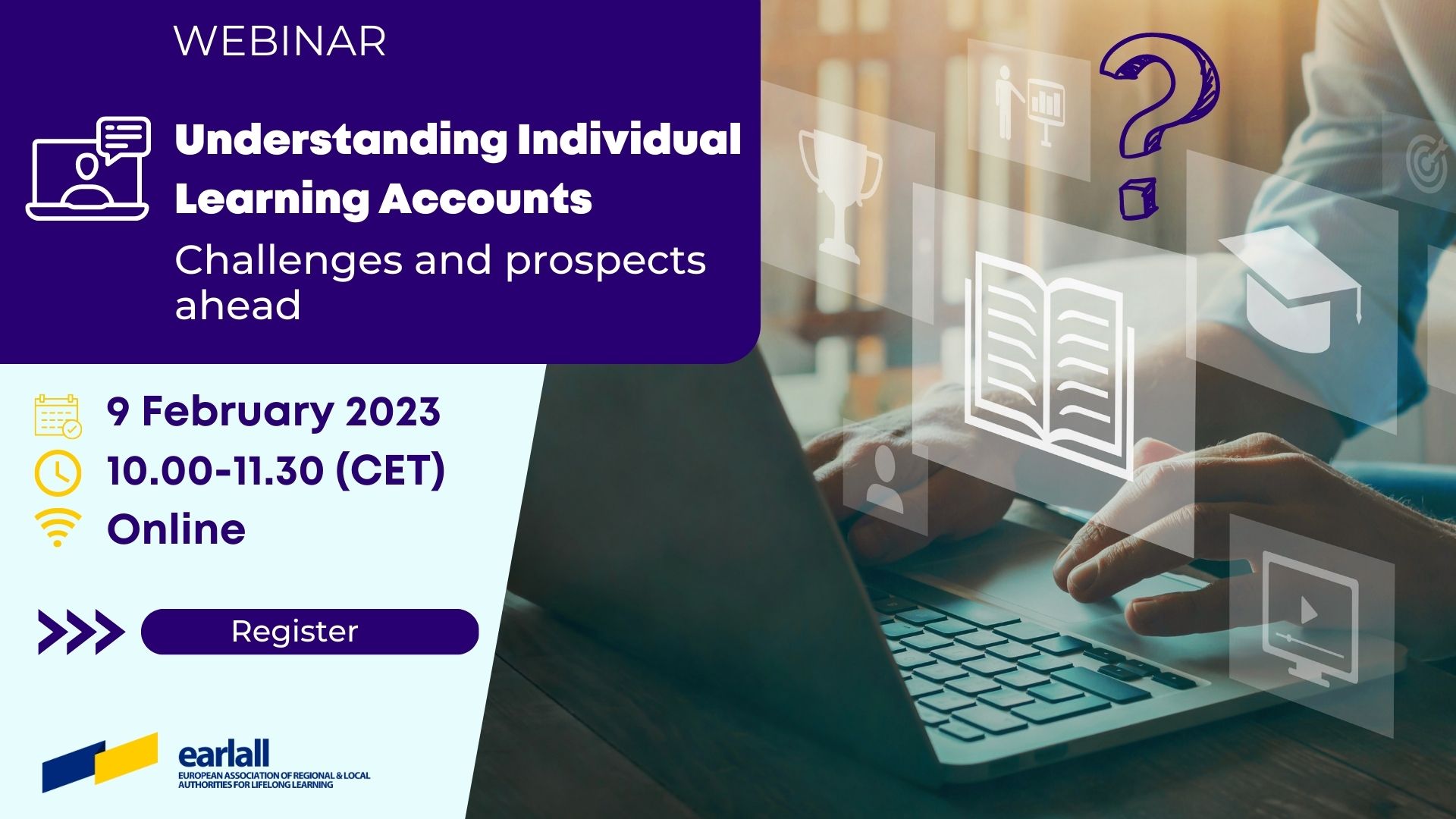 The European Association of Regional and Local Authorities for Lifelong Learning (EARLALL) is pleased to invite education and training providers, as well as other education stakeholders, to a new webinar titled "Understanding Individual Learning Accounts: Challenges and prospects ahead".
The webinar will take place online on 9 February 2023, as of 10.00 am (CET).
Through this conversation, experts from public authorities, the European Commission and the OECD will present what works and what doesn't in the design and implementation of Individual Learning Accounts. Through examples and insightful moments, participants will gain a better grasp of the EU policies that support the implementation of the Individual Learning Accounts, a tool to improve access to training for adults. 
Registration for the webinar is available here.
Event Details
Organiser type
Other event