The transition towards a longevity society: new practices and upcoming events!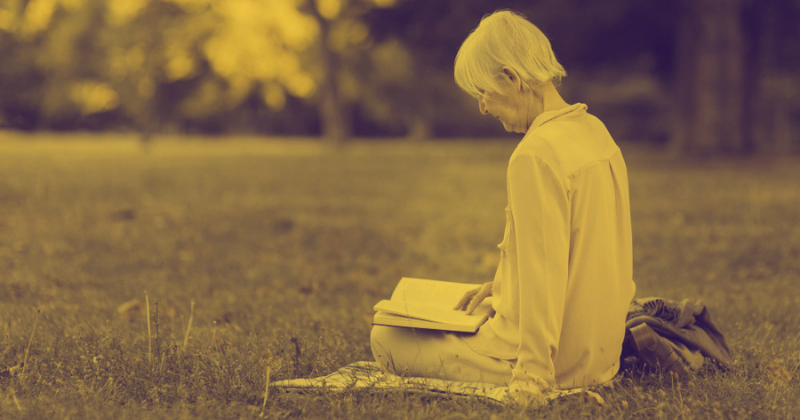 Population ageing is poised to become one of the most significant social transformations of the twenty-first century with implications for nearly all sectors of society (UN, 2020). 
This is the opening statement of the chapter on "The longevity dimension in inclusion for ageing populations" of the report "Inclusive lifelong learning in cities: Policies and practices for vulnerable groups", published last October 2021 by the UNESCO Institute for Lifelong Learning.
This publication features chapters on learning cities' endeavours to promote inclusive lifelong learning for vulnerable groups, including:
Sustainable learning cities: Inclusion, equity and lifelong learning

Digital and data literacies for inclusion of 

marginalized citizens

 in learning cities

Addressing 

youth at risk

 (NEETs)

Sustainable cities: Inclusion, equity and lifelong learning for 

persons with disabilities

Education inclusion of 

refugees and migrants

 at the local level
The last chapter is fully dedicated to the ageing population and it stresses out how "the conceptual framework that guides policy for inclusion and equity in ageing populations has evolved in the last 20 years, from principles to assist individuals to age well with active ageing, towards a deep understanding of the socio-economic cultural implications of ageing societies".
Relevant topics such as "Inclusion and equity in ageing populations" and "Urban planning and development" are presented through real case scenarios and good practices, grouped based on the approach followed by local communities and stakeholders for their implementation, and analysed to provide a set of recommendations: 
Learning cities should adopt a longevity dimension in their approach to population ageing, which should be seen in positive and productive terms typically using a life-course approach so that societies can adapt to the longevity revolution while also supporting the well-being and productivity of older people.

In adopting a longevity approach, learning cities should recognize changes in the life course in many countries as a recursive process with many interconnected stages requiring greater flexibility and agility, with learning and partnership-building throughout all stages as a key feature.

Lifelong learning policies and practices should be adapted to the realities of the longevity era with people supported through all life stages, including key transitions in maintaining their employability, sense of identity, and overall mental health and well-being.

Building community in local neighbourhoods through cross-sectoral partnerships is vital to progress social justice and equity objectives, support inclusion for vulnerable groups, and build a sustainable learning culture from the grassroots up.

The local government should support these developments.

Community learning centres such as kominkan in Japan and VHS in Germany should have a key role in supporting learning cities in the transition to the longevity era and should be built into strategic planning for learning city development.

A longevity approach should be directed at bringing meaning and purpose to the lives of vulnerable groups in ageing, through empowerment strategies linked to positive and productive approaches in local community projects, enterprise and skills development.

Broadened cross-sectoral partnerships at all levels should be a feature of learning cities in adapting to the challenge of the longevity era, with cohesion as a prime objective, both in neighbourhoods and cities and in intergenerational relations.

Intergenerational understanding and collaboration should be the key objectives for learning cities in the longevity era, with understanding and collaboration between youth and seniors an early priority.

The UNESCO Institute for Lifelong Learning (UIL) in Hamburg, Germany, should consolidate research and good practice cases on learning and community-building in later life to support healthy ageing, social justice and personal fulfilment.

Supporting cities in Africa and other low-income countries to develop good, healthy ageing practices should be another priority for UIL in partnership with health, urban development and environmental agencies, and education institutions.

UIL should examine the experiences of selected local learning centres and learning neighbourhood initiatives to assess the value f small society approaches inclusion, learning and well-being objectives in a range of contexts.

In implementing the Medellín Manifesto, learning cities should regard the Decade of Healthy Ageing 2020–2030 (WHO, 2021) and the Global Compact on Inclusive and Accessible Cities (Cities For All, 2016) to take advantage of synergies between shared cross-sectoral objectives that add value to the lives of people in the process of building a society for all ages where inclusion is a normal feature.
Last, but not least, if you are interested in this topic, save the date for the upcoming conference "Future of Ageing 2021: Reimagining ageing in a changing world", which will be organized on 2 December 2021, by the International Longevity Centre UK at the Wellcome Collection in London.