Summary of the regional meeting in Lezhe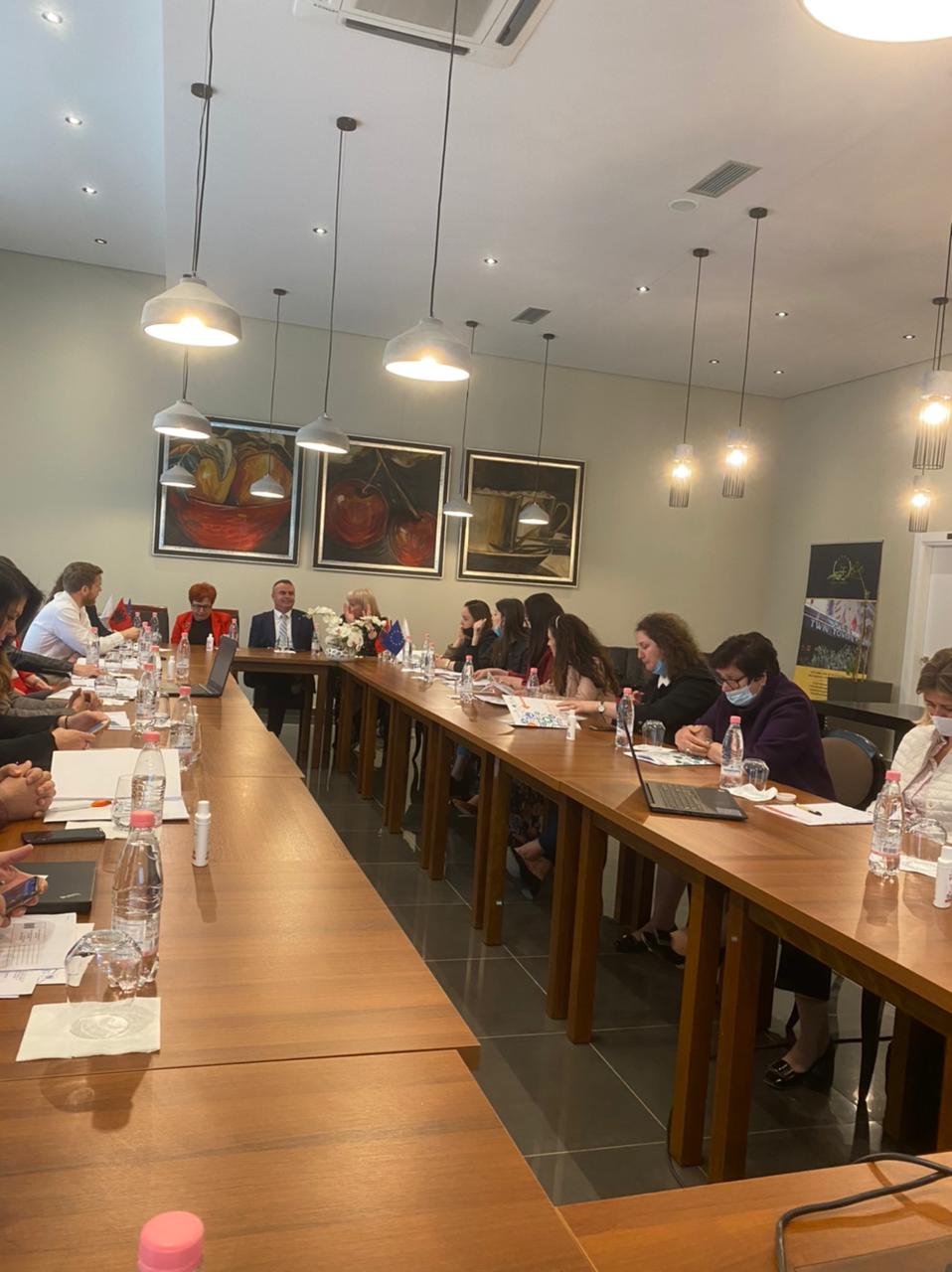 Presentation and promotion of the Electronic Platform for Adult Learning in Europe (EPALE)
In the framework of the activities under the project EPALE NSS ALBANIA 2019-2021, on 5 May 2021 a regional meeting was held at Hotel "Twin Towers" in Lezhë with adult learning providers and experts. The meeting aimed at presenting the EPALE platform to them, demonstrating how this platform can be involved to ensure participant's own personal and professional development. This meeting was attended by different stakeholders from Lezha region (managers, teachers, trainers, experts and specialists from institutions and organizations) who, in one way or another, are involved in adult learning.
The stakeholders participating in the meeting were representatives of the following entities:
The municipality of Lezha

Directorate of Social Health Service

Labor Inspectorate

Social Service Lezhë

Labor office

Vocational school "Kolin Gjoka", Lezhë

High school "Hydajet Lezha", Lezhë

H.A.N.A

Project

Labor office

Skills for Job Project (S4J)

Bussines Women
Presentation and promotion of EPALE:
During the first Session , the director of EPALE NSS Albania,Mrs. Ejvis Gishti addressed a warm welcome to the EPALE Event, and mentioned how important is the adult learning for economy development, and how useful the digital learning platforms are, for all, especialy for adults. The representative of Ministry of Finance and Economy, Mrs. Luljeta Dauti, emphasized in her speech what are the policies for the development of adult learning in our country. Representatives of adult learning providers stressed the importance of institutional cooperation focused on adult education, training and retrainingat their opening remarks.
EPALE was presented and promoted during sessions II and III.  During second sesion the platform was presented as a strong instrument for both personal and professional development of adult learning experts. Also, in this session was highlighted benefits from using EPALE, and to contribute on it. During third sesion was presented technical aspects of EPALE and how to be participants registated, how to navigate on it, and how to collaborate and share information on AL with europians experts. Aslo, in this sesion was stressed the ways how the users can be active and engage through posting blogs, articles, resources and participating on online thematic discussion, conferences, webinars ect.   The steps on how to use the EPALE platform were presented during session III and participants were assisted while being registered as members of the platform. These sessions were attended by 30 people, who showed their interest in the platform and participated in discussions related to it.
The EPALE 2021 thematics and the online discussion plan announced by EPALE CSS were presented during the last session. This was also used as a brainstorming session on how to cooperate in this context.
The special feature of this meeting was the presence of a business woman in Lezha, who shared with the participants her journey and her success story on growing silkworm. Sh mentioned tha ther business is open to provide training courses for adults.
Questions and discussions were an integral part of the meeting. 
Participants were invited to join EPALE and, afterwards, exchange positive experiences, news, views, ideas and resources with other national and European members.