Skillman International Forum 2021
Remote Event
to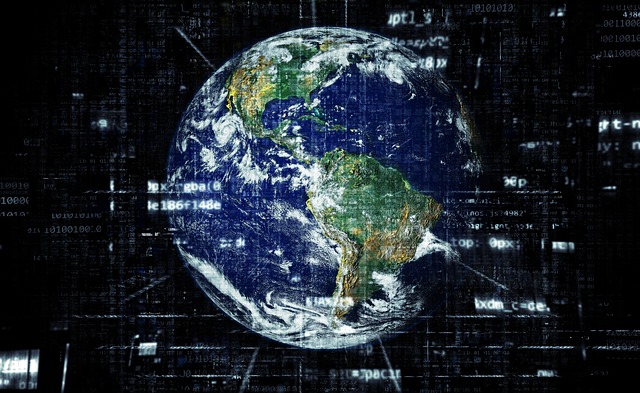 SIF – Skillman International Forum 2021, will be an online event on redefining the future of learning in the advanced manufacturing sector organized in partnership with the European Training Foundation and in alliance with IVETA, AER, ENNI, and EAPRIL.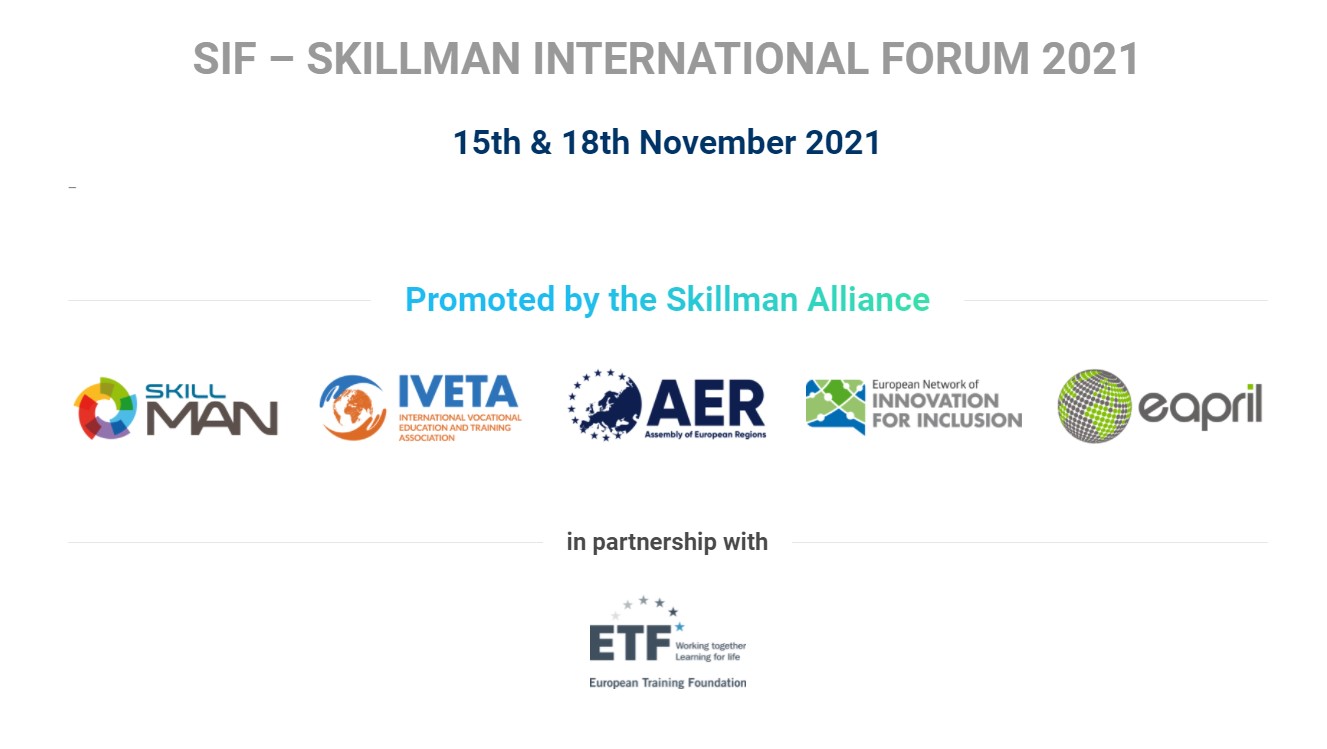 This year the forum addresses three main topics: Digital and green revolution, Micro-credentials and Sharing is caring.
Every year, the Skillman International Forum is aimed at improving TVET and education in the field of the advanced manufacturing sector bringing together practitioners, innovative academics, and industrial experts in the field of  Vocational Education and training to a common forum. The primary goal of the conference is to encourage the adoption of systematic approaches to skills anticipation/foresight: we need to join forces to promote an approach to curriculum design based on skills foresight analysis and which must involve, through a multi-channel engagement plan, all the actors and stakeholders that are also involved into the regional smart specialization platforms.
Event Details
Organiser type
Other event
Organiser name
European Training Foundation, IVETA, AER, ENNI, EAPRIL
Target group
Academics, students, researchers in andragogy
Adult learning networks & organisations
Projects & partnerships
Policy makers
Aims and objectives
Discussing and analysing the main challenges faced by the Advanced Manufacturing sector regarding:

Challenges and new approaches to design new innovative curricula during the pandemic.
A systematic approach to skills foresight for curricula development.
Design of novel curricula balancing Skills for Life and Skills for Work for full active citizenship of individuals.
Advanced Manufacturing sector and responsibility according to the Sustainable Development Goals (SDGs).
Social innovation, societal impact, societal challenges and ethical issues.
"Twin Transformation", for a green, digital, smart and sustainable growth.
Expected (learning) outcomes
Discussing relevant issues in Advanced Manufacturing in relation to TVET systems, public policies, research and good practices for knowledge sharing and mutual improvement.
Keeping informed regarding publications and other relevant sources.
Inquiring and sharing useful new ideas, materials, suggestions for professionals.
Networking for international projects and cooperation with individual speed networking meetings and pitch presentations.