SHARING HAPPINESS WITH THE AMIGURUMI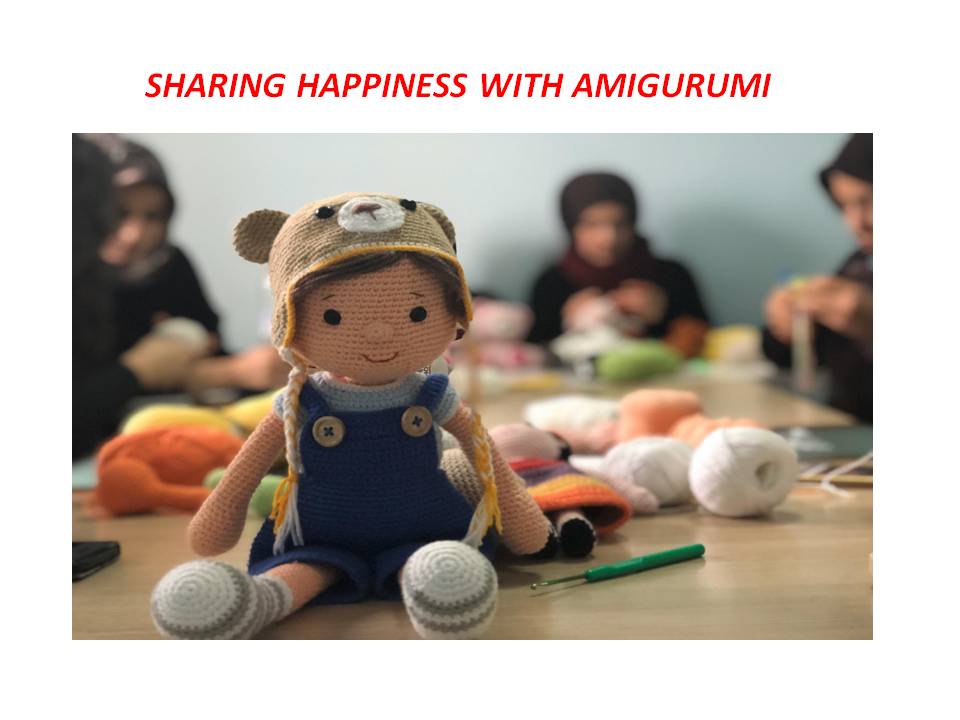 Kitting toys named "amigurumi" produced by organic materials are completely healthy for kids and the environment. That's why the amigurumi is so popular nowadays.
In the Siirt Public Education Center, there are amigurumi courses for adults who want to acquire this ability. The adults, who are not actively involved in working life, mostly join our courses and made lots of toys during the course.
As a Siirt Public Education Center, we thought that why our hobby doesn't make someone happy. So we made toys to make orphan kids happy.
Therefore, we made our trainees use their abilities for society benefits. We were so happy with children who can be happy with little presents.