ShareAmi connects young people learning French with seniors living in France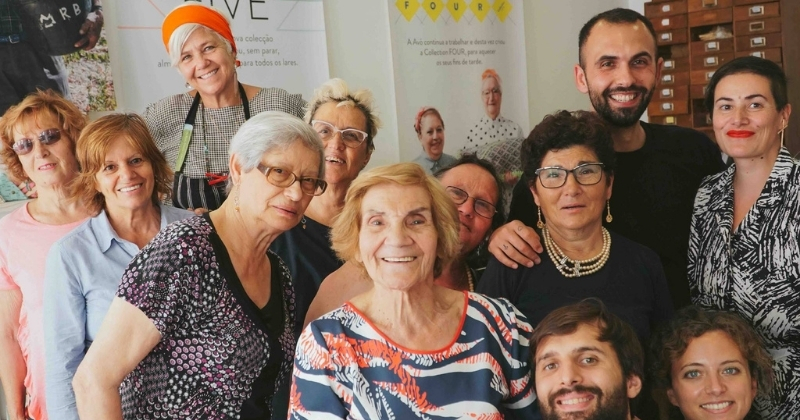 Generated as a spin-off of the main project Oldyssey, a digital storytelling project that gives a voice to old people and provides ways of bringing different generations together, ShareAmi allows young people who want to practice their French the chance to improve while promoting the active engagement of older people at risk of isolation and social exclusion.
As the COVID-19 pandemic continues, older people are particularly at risk of feeling isolated or they may simply have more time on their hands than others. Language exchanges abroad are being partly suspended, making practicing foreign languages even more difficult for young people who would have otherwise been able to organise a trip abroad or attend a structured language course in another EU country.
Three young changemakers from France -  Clément Boxebeld, Juliette Neyran and Julia Mourri - have recently found a smart solution that contemporarily addresses these two issues. They launched ShareAmi, and have received more than 3600 applications from learners who want to be connected to an elderly French conversation buddy or act as volunteer facilitators to supervise the partnerships that have already been initiated.  Some of them will have to wait more than a year to get in touch with a fellow French senior citizen and to start the programme.
For those who are interested, the ShareAmi team is now available online:
Following a first test conversation, a senior/learner duo commit to a 3 months' programme during which they call each other every week for a 30-minute conversation. Every month, the facilitators interview both of them online to check the pace of the online conversations, as well as to highlight and reflect on eventual issues and/or benefits from each party. At the end of these 3 months the pair can decide whether to continue, or change interlocutor, or stop the program altogether.
The programme has kicked-off in France, but as you can see from the video below, it is quickly spreading all around the world.
Do you want more information? Visit https://www.oldyssey.org/shareami-fr or write to shareami.project@gmail.com!