Registration has opened for Cedefop validation conference: how to make learning visible?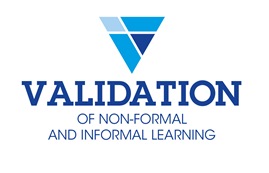 Registration has just opened for the Cedefop conference "How to make learning visible? Strategies for implementing validation of non-formal and informal learning" (Thessaloniki, 28-29 November 2016). 
About the event 
Validation of non-formal and informal learning makes visible and gives value to diverse and often unique learning experiences. Validation helps individuals to take advantage of the outcomes of their learning experiences and use them to gain access to employment and/or education.
Despite the increasing political commitment, notably through the adoption of the 2012 Council Recommendation on validation, the European Inventory on validation of non-formal and informal learning shows that there is still a long way ahead of us before validation becomes an established, well-functioning and recognised feature of countries' employment and educational systems.
The conference will focus on end users. In parallel workshops participants will discuss how needs of specific target groups can be addressed through validation. Four target groups will be considered:
migrants
unemployed or at risk of unemployment
low qualified adults and
the employed
With this conference Cedefop reflects on the long-term developments in validation, examining what has been achieved and what remains to be done. Results of the 2016 European inventory update will also be presented for the first time.
Practicalities
Working language will be English only.
Coffee and lunch will be offered by Cedefop.
No registration fee applies, but you are kindly requested to make your own travel and accommodation arrangements. Please be informed that Cedefop will not reimburse your expenses (travel, accommodation and subsistence) linked to your participation in this event.
Should you require further information on administrative matters, send an e-mail to: cedefop.events@artion.com.gr
For content related issues, please contact Ernesto Villalba.
For more information about the event, visit Cedefop calendar