Public consultation on Learning from the COVID-19 crisis: teaching, learning and technology in a changing world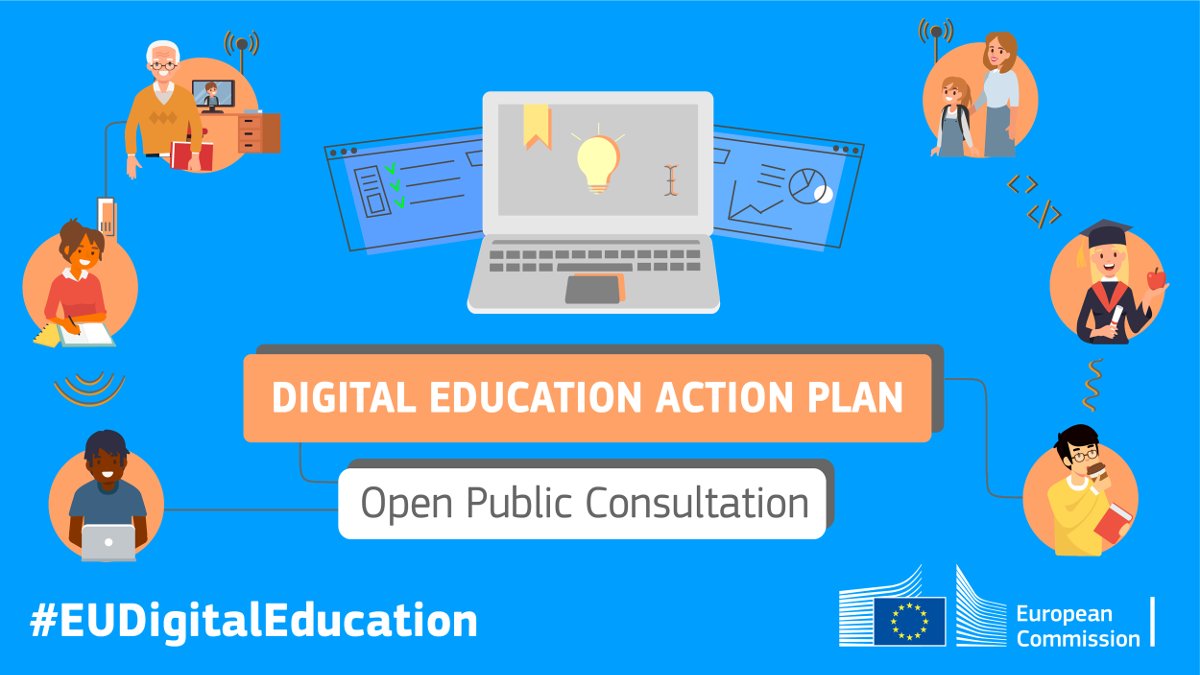 The European Commission is launching a public consultation to gather the views of citizens and stakeholders on the future of digital education during the COVID-19 recovery period and beyond.
All interested citizens (adults aged 18 years or older) and organisations are welcome to participate in this consultation. In particular, the consultation seeks the views of learners, educators, education staff, parents/carers/family members of learners, as well as representatives of education and training institutions. Governmental and non-governmental organisations (international, European, national, regional and local) as well as representatives from the public sector and industry are also encouraged to respond.
Why this consultation?
Making digital transformation work for Europe's economy and society is a key priority of the European Commission, outlined in the 'A Europe fit for the digital age' strategy. Education and training play a key role in reaching this ambition and ensuring that everyone in Europe can live, work and thrive in the digital age. The COVID-19 pandemic saw the widespread closure of school and campus buildings in an effort to curb the spread of the virus. More than 100 million learners, educators, education and training staff in Europe and around the world were affected. To ensure that learning, teaching and assessment could continue, digital technologies were used on a massive and unprecedented scale.
Digital transformation is one of the Commission's priorities as set out in its flagship strategy, A Europe fit for the digital age. In September 2020, the European Commission intends to update its Digital Education Action Plan and work further to promote high quality and inclusive education and training in the digital age. The new Action Plan will be an important part of the Next Generation EU recovery plan, supporting Member States, education and training institutions as well as citizens in their efforts to deal with the digital change.
To ensure that the new Digital Education Action Plan draws lessons from experience during COVID-19 crisis and supports education and training through the long-term digital transformation, the Commission is launching this public consultation. The consultation will seek the views of respondents on the overall impact of the COVID-19-provoked disruption on education and training systems, their expectations until the end of the crisis and in the recovery period. The consultation concludes with a set of questions on respondents' vision for digital education in Europe.
How to participate
You can contribute to this consultation by filling in the online questionnaire. Questionnaires are available in some or all official EU languages and will become available in all official EU languages by 9 July 2020. You can submit your responses in any official EU language.
Contact
EAC-DIGITALEDUCATION@ec.europa.eu
To learn more
https://ec.europa.eu/info/law/better-regulation/have-your-say/initiativ…