Project Net4Europe started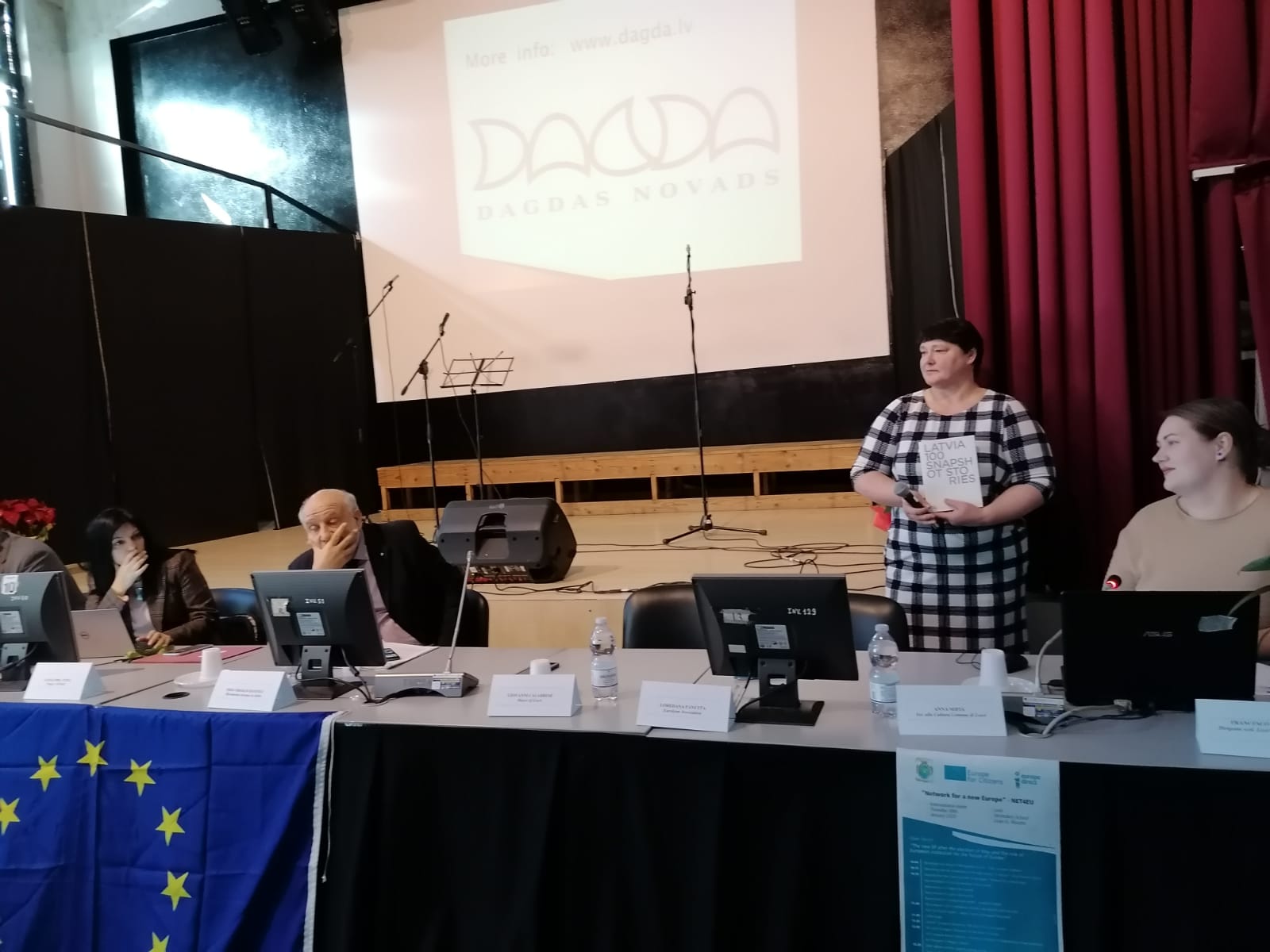 From 7th to 11th January 2020 was organized Europe for Citizens "Network for a new Europe" project meeting in the city of Locri (Italia). Locri is ancient city founded by Greeks in the south part of Italia. Locri, with over 12'000 inhabitants, is an important administrative and cultural center in Calabria Region.
NET4EU project partners are Locri (Italia), Pest Megye (Hungary), Lupeni (Romania), Dagda (Latvia) municipalities and EUROKOM (Italia). Dagda municipality in project meeting was represented by vice mayor Sandra Viškure, Bērziņu parish librarian Olga Brenča, staff manager Diāna Maculeviča and Jaundome manor Environmental Educational center manager Līga Vaivode.
Project partners discussed about next project meetings and desirable result in the end of the project. In working process was created project website www.net4europe.eu and selected the best variant of the logo for this project.
In the second meeting day all project partners visited open forum in Liceo G. Mazzini Secondary School. All partners presented own municipalities. Italian Council of European Movement prof. Pier Virgilio Dastoli presented a lecture "The European Union: Institutions and role against economic crisis". Project partners and students discussed about actual problems in the European Union.
"Europe for Citizens" projects is the great chance for new experience and new solutions for Europe Union municipalities. 
Liga Vaivode,head of the Jaundome's Manor Environmental Education Centre