Problem Solving & Decision Making
to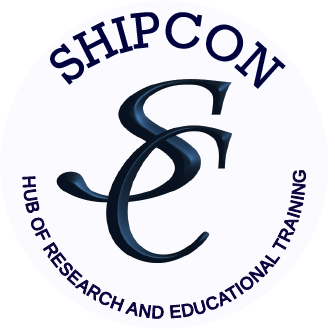 'Problem Solving & Decision Making' course is a masterclass course which presents the structure, process and the required tools with which someone can solve problems and take the appropriate decisions. The course gives emphasis to the fundamental element for effective problem and decision making: critical thinking. Critical thinking is the application of scientific methods and logical reasoning to problems and decisions and it is of fundamental importance in enabling people to avoid common mistakes, challenge our beliefs, assumptions and/or perceptions, evaluating alternative solutions and anticipating possible risks.  This course will equip the participants with in depth knowledge in order to use analysis, synthesis and positive inquiry to address individual and organizational problems.
Upon completion of this course, the participants will be able to identify a problem, conduct a root cause analysis of the problem and develop a set of criteria to evaluate different solutions for the same problem. Using case studies and situations, the participants will have the opportunity to explore successful models and proven methods on problem solving & decision making, that can prove to be valuable not only to their work and their organization but to their everyday life as well. This is a masterclass course taught by high-calibre trainers with vast experience in organizational processes.
Event Details
Event type
Professional development event
Organiser type
Other event
Organiser name
ShipCon Limassol Ltd
Contact details
info@shipcon.eu.com
Number of delegates
< 100
Target group
Adult learning networks & organisations
Aims and objectives
*Understand the process for problem identification
*Create a problem statement
*Conduct a root cause analysis of the problem
*Develop criteria to evaluate solution to the problem
*Generate a list of solutions
*Select the best solution
*Validate their solution
*Develop a plan to implement the solution
*Develop a plan to monitor and verify the solution
*Develop a communication plan
*Make tough decisions aligned with operational priorities.
*Identify and plan for the resolution high-priority issues.
*Understand and proactively manage risks and opportunities.
*Ask the right questions to find hidden insight.
Expected (learning) outcomes
*Make shaper decisions through critical thinking and creative problem solving
*Adapt to different thinking styles in group and team environments
*Remove barriers to hinder creativity
*Analyze systematically a specific problem
*Present ideas clearly and concisely for maximum shareholder buy-in
*Turn creativity into practical solutions
Recognition / certification of participation
*Certificate of attendance & certificate of competence (skills & competences required – Europass CV)
*Europass mobility certificates – to be issued by the applicant's National Authority (NA)