Online Training Festival
Remote Event
to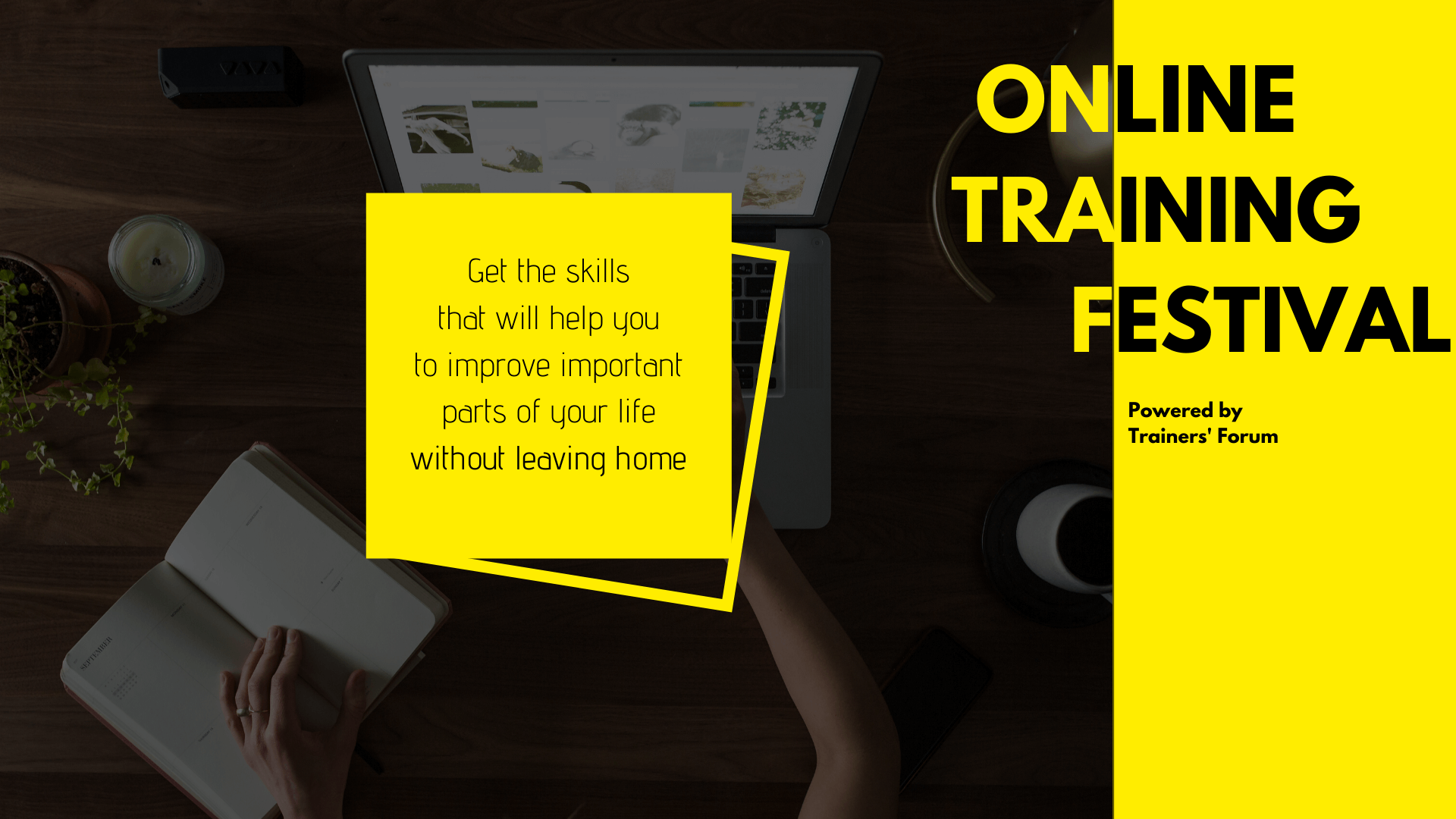 One place to grow personal and professional skills:
 For managers, willing to support their teams better
For freelancers and entrepreneurs, willing to get their businesses in an amazing shape
For students, willing to enter the job market in style
For HR Managers, searching for new development opportunities for their staff
For trainers, teachers, and educators, willing to develop their toolbox
For friends, wanting to spend quality time together
For NGO workers, willing to have a greater impact
For caring relatives, searching for a way to build stronger relations
Over 40 diverse training sessions and webinars in various skills related to training & facilitation, remote work, soft-skills, emotional intelligence, leadership and personal development.
Event Details
Organiser type
Other event
Organiser name
Trainers' Forum (TsF) is a vibrant international and interdisciplinary community of educators, trainers, facilitators, HR specialists and most of all passionate learners from all around Europe (and beyond).

The purpose at the core of the forum is to gather an international community of educators around advanced learning, networking, and collaboration opportunities.

The vision we're striving to move towards is a world where educators from all backgrounds are coming together to organise meaningful experiences, where everyone involved can learn, grow, connect and create to their fullest.

The mission we are committing to is to hold a space for the TsF community to design and provide the services or products needed to fulfill its calling purpose.
Contact details
tram(at)trainersforum.org
Number of delegates
> 200
Target group
Academics, students, researchers in andragogy
Adult learning networks & organisations
Projects & partnerships