OERup! EU funded project - OER uptake in Adult Education - Join the self-guided blended-learning training programme
Remote Event

to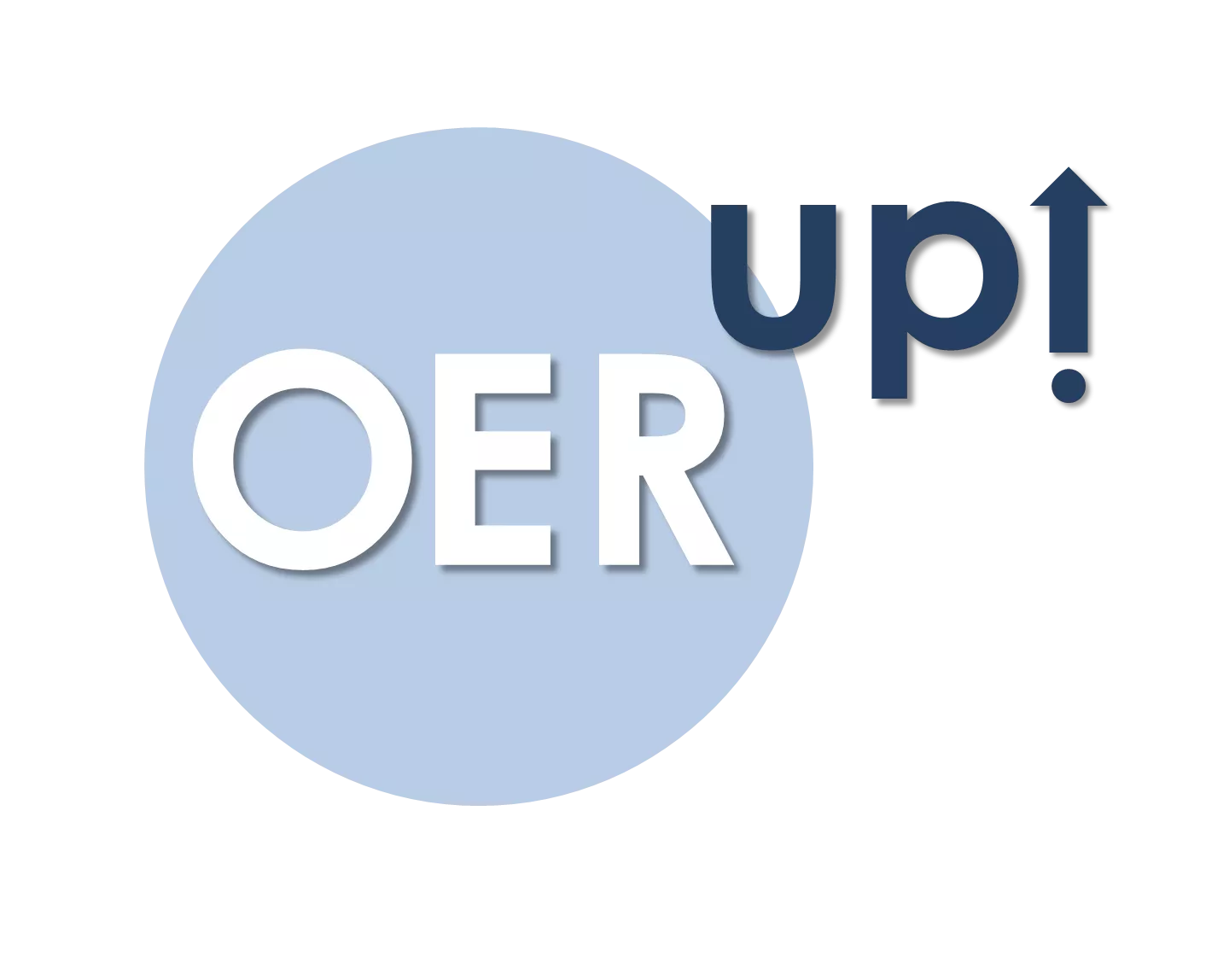 This event is the opening webinar of OERup! EU funded project. This is the important first expert insight into the topic of open education training program.
Open Educational Resources (OER) are becoming more and more popular, especially for those trainers who are open to work with and develop learning and teaching material under an open licence in an open learning environment. While this is mainly the case for the school or higher education sector, representatives from the adult education field still look at the development and use of OER from a distance and take up a rather opposing attitude to openness in education.
Therefore the EU funded project OERup! aims to raise adult education professionals' awareness on the potentials of using OER and OEP (Open Educational Practices) in adult education by offering a self-guided blended-learning training (October '15 – March '16). It covers topics such as, OER & OEP Definition; Open licensing; Searching, evaluating, repurposing OER; Creating and distributing quality OER or Implementing OEP for teachers and mangers. To deepen the exchange between peers, expert webinars and peer-discussions will be offered. Additionally, interested participants will have the chance to start their own OER project during face-to-face trainings in the partner regions (January '16) followed by a 1 month online mentoring phase. The projects and lessons learnt will be presented during the closing webinar in March 2016 to the wider community.
On October 21st, the OERup! Training Programme starts with its Opening Webinar from 13:30 to 14:30 o'clock (CEST). OER Expert Alastair Clark provides important insight into the topic of open education, and information about the content, course, and delivery of the training will be given.
Join the training for free:  http://www.oerup.eu/the-training/
Event Details
Event type
Professional development event
Organiser name
MFG Innovation Agency Media and Creative Industries, Germany (MFG) with cooperation of Universitat Oberta de Catalunya, Spain (UOC) and The National Voice of Lifelong Learning, UK (NIACE) and SOPHIA Research & Innovation, Italy (SOPHIA R&I) and Romanian Institute for Adult Education, Romania (IREA)
Contact details
Ines Kreitlein
Project Manager Innovative Education Projects

MFG Innovation Agency Media and Creative Industries
Breitscheidstr. 4
70174 Stuttgart
Germany

Phone +49 711-90715-346
Email: kreitlein@mfg.de
Aims and objectives
Main aims of this initiative is to:
- IDENTIFY the status quo of OER use in Adult Education Institutions (AEI)
- RAISE awareness around the value of OER & OEP
- CREATE a quality framework of OER & OEP
- IMPROVE digital skills of educational professionals & set in motion a new culture of Open Education
- and finally SUPPORT AEI's in develeoping and implementing sustainable OEPs