Number of people starting an apprenticeship on the rise
Data released by the Department of Education in March shows that the number of people choosing to take apprenticeships is on the rise. There are over 19,000 more apprenticeship starts in the 2018-2019 academic year when compared to the previous year – a 10% rise. However, the 225,800 starts between August 2018 and January 2019 is still below the number seen in 2016-2017.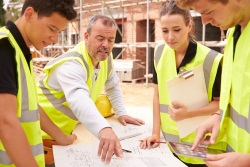 Sixty per cent of starts in 2018-2019 were on the new apprenticeship standards – these include the skills required of apprentices in relation to their job role and are developed by employer groups. The government plans to ensure that all apprenticeship starts are on standards by the academic year 2020-2021 and will replace any existing frameworks. 
Minister of State at the Department for Education, Anne Milton, believes there is much cause to celebrate. She described apprenticeships as being longer, of a higher quality and allowing for good assessment at the end of the course. The levy allows employers to invest in the skills that are most valuable to them, helping to develop a strong and highly skilled workforce. 
Apprenticeships are often considered to be most appealing to young people, but they are offered to people of all ages. There are also different kinds of apprenticeship on offer – more traditional routes, but also ones that combine university degrees and working in full time positions to acquire on-the-job knowledge.
Remember to share your thoughts in the comment box below or tweet and share on Twitter, Facebook and LinkedIn.