The number of adult learners in Estonia rose to a record figure of 17.3%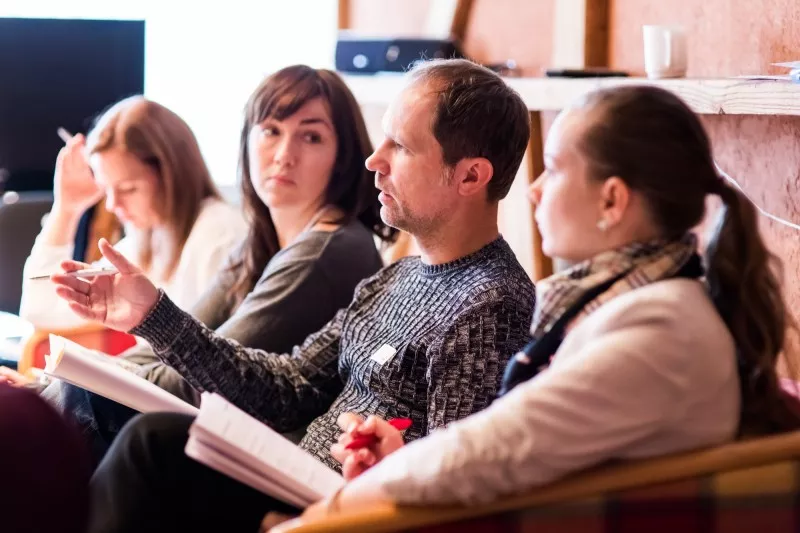 According to data released recently by Statistics of Estonia, 17.3% of 25-64-year-olds participated in level education or training in 2017, which is 1.6% more than in 2016.
Particular valuable is the participation in learning of people with a lower level of education, which increased by 2 percent, from 4.9 percent to 6.9 percent, compared to the previous year.
Terje Haidak, Head of the Department of Adult Education at the Ministry of Education and Research of Estonia, noted that this is a very good result. "The increase in the number of adult learners indicates that the opportunities for self-development are becoming of increasingly higher quality, more flexible and more accessible to people," said Haidak. "It is a special pleasure that adults with lower levels of education who have been more modest in the life-long learning so far have a greater interest in acquiring new knowledge and skills that contributes to their professional success and their overall satisfaction with life."
While the indicator of participation in the life-long learning in Estonia ten years ago was around 7% and about 12% five years ago, the current indicators are the highest in our history.
The country is working to increase the access to training for more and more people, encouraging them to participate in training. In order to continue the growing trend, it will be necessary to continue to ensure that adults have access to both the level education and courses.
In 2018, the Estonian Ministry of Education and Research will continue to offer free upskilling and occupation training courses (ET) with the support of the European Social Fund. During the year, nearly 12 thousand people will be able to attend free courses and more than 900 courses will be offered. Courses are for adults who have not received specialist training or whose skills require upgrading.
People learn in order to gain new knowledge and skills, and cope better in job
Last autumn, together with the creative agency Zavod and the Estonian Association of Adult Educators Andras, a television, radio and outdoor advertising campaign was launched, in which Tanel Padar and Konstantin Vassiljev invited to continue their studies with other adults. An all-Estonian poll (ET) conducted by the Market Research AS showed that the campaign was noticed by 81% of the respondents. Every fourth adult who noticed the campaign admitted that it raised their interest in self-development.
In particular, the lack of need and lack of interest was highlighted as obstacles to becoming a student, whereas only 2% mentioned that the lack of employer's support was a hindrance.
Students who have already started to study or who are planning to do so were asked about their motivation for self-development. 68% answered that they would like to receive new knowledge or skills, 41% would like to cope better, 36% consider learning to be interesting, and there are as many who want to earn more.
Until the age of thirty, they more often said they wanted to gain new skills and knowledge in order to make more money, find new acquaintances or start a business. Besides, 30-39-year-olds want to make a career, but also to break out of the current routine. Women more often than men mentioned the desire to be a model in learning for their children.
Source: Estonian Ministry of Education and Research