New Challenges, New Learning, New Possibilities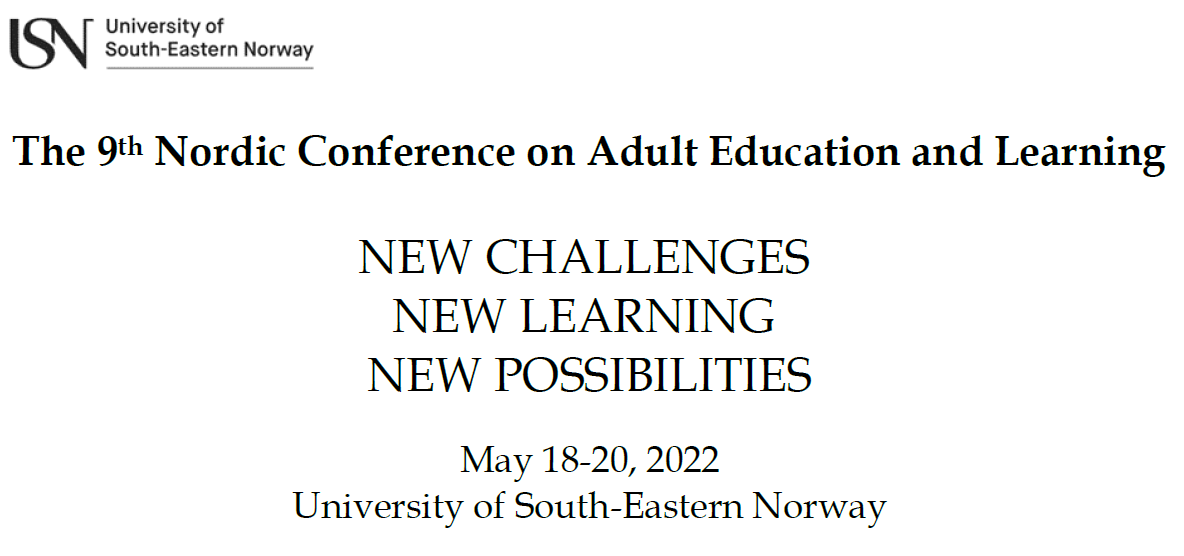 The three years since the last NAEL conference have been characterized by adult education encountering new challenges. The pandemic-initiated escalation of unemployment and its parallel economic recession have brought about an urgent demand for new learning. The continual transformation of informational structures and online media challenge the framework for democratic dialogue that have long been a prominent feature of Nordic adult education. At the same time, the increasing climate change calls for a green transition with entrepreneurial initiatives that promotes a sustainable labour market.
These developments are examples of an accentuated need for essential aspects of adult education and learning, such as the continued development of skills and competences, empowerment, and democratic involvement.
Adult education holds an instrumental position in our societies to meet new challenges by advancing new learning that will induce new possibilities.
The 9th NAEL conference constitutes a meeting place for researchers where they can engage in dialogue with policy makers, organisational leaders and practitioners on how adult education can turn these challenges into new opportunities. The programme will focus on the ways in which adult education can stimulate new learning to solve the dilemmas facing society, organisations, and individuals. Speakers, plenary debates, and paper sessions will discuss the transformation, reinvention, and reframing needed for adult education to promote societies where new possibilities are generated.
Two key speakers have accepted our invitation:
Michael Osborne, Professor - Chair of Adult & Lifelong Education at the University of Glasgow.
Walter Omar Konan, Professor of Philosophy of Education at the State University of Rio de Janeiro.
We invite you to submit an abstract for a paper, a symposium or a roundtable no later than 01.02.2022. For more information and updates, see the conference homepage at this link.
The conference is hosted by the University of South-Eastern Norway in association with: