MOOC in EBSN Capacity Building Series - Family Literacy Interventions: Policy and Practice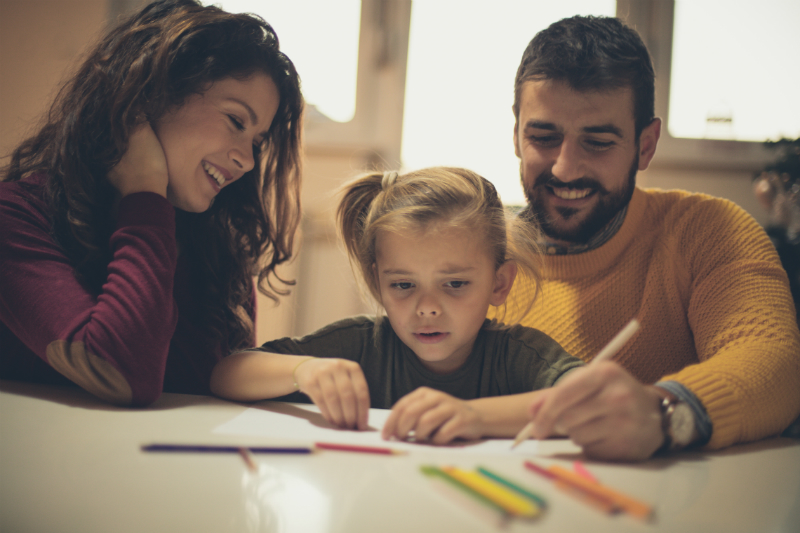 EBSN is glad to announce its upcoming online courses on EPALE. The two courses will run simultaneously. One of the courses is focusing on learning initiatives and policies about family literacy.
The aim of the course
In a context of widespread concern for literacy levels across the EU, there is growing recognition of the role of family literacy (FL) in addressing intergenerational cycles of literacy inequalities. Indeed, European and UNESCO policies currently reflect a strong commitment to FL as a means of combating disadvantage and enhancing literacy levels across generations (find more relevant information on EU policy framework at European Policy Cooperation (ET2020 framework), and in UNESCO's 2017 study on family literacy and learning titled Learning Together across Generations: Guidelines for Family Literacy and Learning Programmes. That said, FL is most often integrated into adult education, basic skills provision or other sectoral policies for social inclusion.
This MOOC is focusing on the policy and practical perspectives of family literacy interventions around Europe and beyond. The goal is to give a basic overview on the potentials and challenges in designing and conducting family literacy programs to policy-makers, adult learning professionals and other stakeholders in the development and implementation initiatives linked to the Upskilling Pathways recommendation of the EU. 
Target audience
Anyone who is working on the national implementation of the Upskilling Pathways (or any projects and initiatives directly linked to it) and family literacy initiatives can find relevant and up-to-date information and will have the opportunity to reflect on the their national context and have the chance to learn form other participants interactively. However the online course is especially useful for the professional work for:
policy-makers and decision-makers in the adult learning sector (European, national and local level: from ministries, executive agencies to AL institutions),
other first-line workers serving the target group, including representatives of public employment services (PES) and employer organisations, chambers, trade unions,
relevant authorities at the local, regional and national level, but also European institutions/organisations active in the field.
The Course Plan
Course phase

Date

Thematic focus(es)

Activities

Moderators

Week 1 

21-25 October

Introduction to the course and to course participants 

 

Introducing FL 

Benefits/ Challenges 

22 October - Opening webinar 

24 October - Short video news report on how austerity is impacting literacy and language development in the UK 

Online forum discussion with input from Mary Flanagan of Clare Family Learning Ireland 

PowerPoint presentation re impact of technology on FL

Written learning journal based on reflective questions

Dr. Ann HegartyTamás Harangozó

Week 2

 

28 October - 1 November

FL policy overview 

October 31 -  Forum discussion relating to materials on EU FL policy context and the resources of UNESCO Institute of Lifelong Learning

Written learning journal based on reflective questions

Dr. Ann HegartyTamás Harangozó

Week 3

4-8 November

Good news regarding practice

November 7th Moderated discussion sharing good practice stories from across the EU 

Short video outlining the impact of FL on one learner 

Voice recording of FL tutor reflecting on experience

Written learning journal based on reflective questions

Dr. Ann HegartyTamás Harangozó

Week 4 

11-15 November

FL Policy considerations

November 14th Forum discussion Collaborative construction of policy guidelines to support FL across the EU Written learning journal based on reflective questions

Dr. Ann HegartyTamás Harangozó

Closing the course
19 November
Summing up the MOOC, evaluation
Closing webinar, evaluation from participants, awarding badges to participants 
Dr. Ann HegartyTamás Harangozó
Completion of the course
The course materials is designed in a way that participants can access the weekly resources any time. The completion of the course is awarded by an EBSN CBS open badge that is compatible by the Badgr backpack of open badges. The criteria of the course completion are the following: opening and covering the resources; taking part in webinars; submitting a short learning journal for all the four learning weeks.Most of the materials will be brought to participants from the repsective OER unit's content (EBSN CBS OER on Workplace Basic Skills: Policy and Practice), but there will be contributions from guest experts involved during the course too.
The course is free of charge and will be facilitated in English. 
How to register?
1. step: (If you have not yet registered to EPALE's learning management platform in the first MOOC) Register yourself with your e-mail and a username to EPALE's learning management system provided by Moodle. Follow the link, and click on 'CREATE NEW ACCOUNT'. Go through the details on Cookies Policy, and then agree to the MoodleCloud policy and MoodleCloud cookies policy. The final step is to give your personal information and log in credentials finish the registration. 
Access EPALE's Moodle here: EBSN CBS on EPALE
2. step: Wait for a confirmation e-mail, and click on the link sent to you to finish your registration!
How to enrol?
Registration and enrolments are open from 4 October 2019. After completing registration, sign in to Moodle with your credentials and click on Enrol me. All the materials will be made visible by 18 October morning for participants to get familiar with the course content.
Should you have any questions, contact us via email!
The Capacity Building Series of EBSN provides free open educational resources (OERs) and massive online courses (MOOCs) through EPALE, to help the implementation of the European Commission recommendations on Upskilling pathways in EU Member States. EPALE is funded by the Erasmus+ programme, as part the European Commission's ongoing commitment to improving the quality of adult learning provision in Europe. The project is implemented with the support of the Education, Audiovisual and Culture Executive Agency (EACEA).