A module on learning how to add value to a project and its actions on EPALE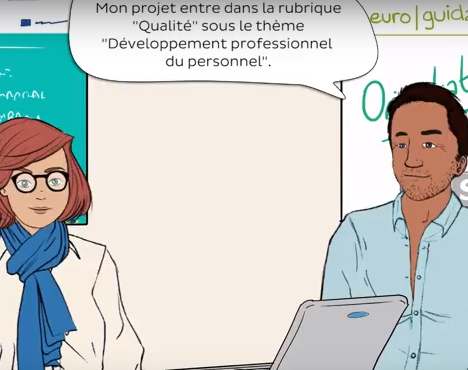 Aimed at sponsors of Adult Education and Continued Vocational Training projects, Erasmus+ has developed a training module to demonstrate all the features of the EPALE Platform. Entitled EPALE: the springboard for ERASMUS+ projects, this 20-minute module shows how to use EPALE to make a project more visible, and to optimise its impact and results.
It's a light-hearted module in which we follow Paul, project leader in a national association, who is enhancing the value of his Erasmus+ project with EPALE's help. Knowledge tests, on offer throughout the training course to help users target their needs and resources more effectively, have been specially designed to help them implement the advice given.
Translation (French - English) : EPALE France