'A memory souvenir from Kars for the people you love'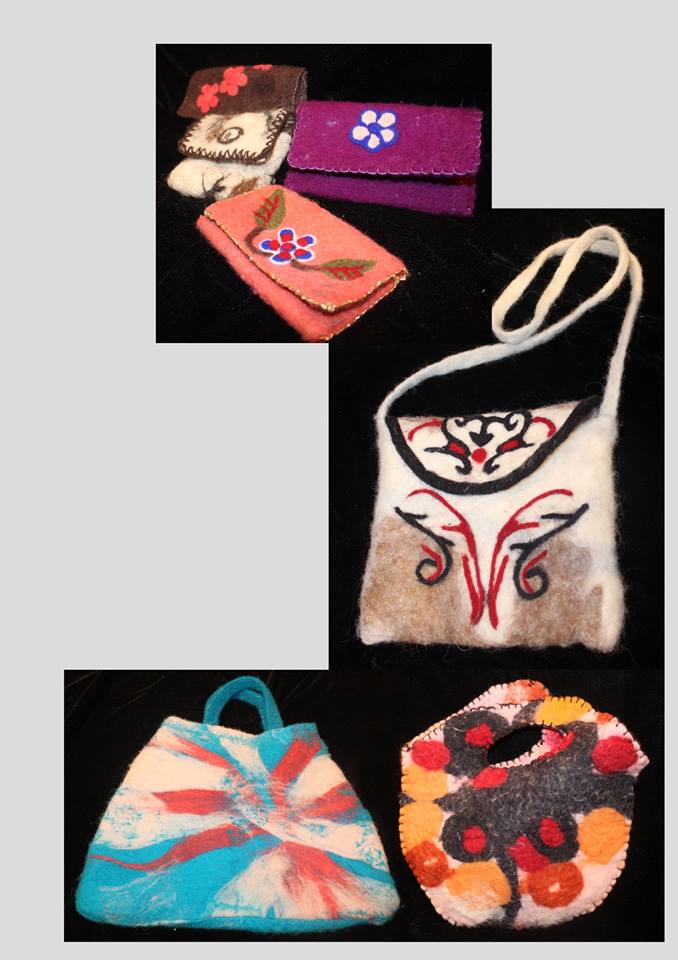 The Project ''A memory souvenir from Kars for the people you love' with the partners Kars Vocational Training Center, ASO Management and Kafkas University within the context of financial support to the non-governmental organizations program by SERHAT Development Agency aims to improve socio-economic conditions of the region both  for the target group in the short term and  for the society in the long term by supporting  the most vulnerable groups, especially women, to gain professional qualifications and to be employed while trying to find solutions for their needs and supporting them in their integration to the social life.
15 women have attended the training courses 'how to make felt' and 'how to make accessories made of felt' in the training center for the mat which was set up in the context of the project.
While gaining professional skills, the women were supported financially with a wage 20 TRY a day for 3 months by IS-KUR (employment agency).
At the end of the training, the materials produced during the training were exhibited. During the exhibition which is open to the public, the materials were sold, which is thought of as an economic contribution to their family budget.
   SERHAT Kalkınma Ajansının Mali Destekleme Programı Kapsamında Sivil Toplum Kuruluşları Destekleme Programında Kars Halk Eğitim Merkezi ve ASO Müdürlüğü ve Kafkas Üniversitesi Ortaklığı ile "Kars'tan Akılda Kalan Sevdiklerinize Hediyeniz Olsun" adlı Projemizle Özel ilgi gruplarının ihtiyaçlarına çözüm üreterek ve sosyal yaşama katılımlarını teşvik etmek, özellikle Kadınların mesleki yeterlilik kazanmaları ve bu kazanılan becerilerinin istihdamlarına dayalı, kısa vadede hedef grubun ve uzun vadede bölgede sosyo-ekonomik durumu iyileştirmeyi amaçlamaktadır.           Kadınların sosyal ve ekonomik kalkınma entegrasyonunu sağlamak amacı ile donanımlı keçe atölyesi kurulmuş kurulan atölyelerde 15 Kadına Keçe Yapımı Kursu ve Keçeden Aksesuar Yapımı mesleki eğitimi kursu verilmiştir. 15 kadının, eğitim programlarında edindikleri  mesleki becerilerinin yanında, kursiyerlerin katılımları sağlamak için İŞKUR müdürlüğü tarafından kursiyer harçlıkları adı altında kişi başı günlük  20TL 'den 3 ay boyunca ödeme yapılmıştır.Kurs bitiminde kursiyerlerin yaptıkları ürünlerin tanıtımı yapılarak sergilenmiştir. Halka açık olan sergimizde sergilenen ürünler kursiyerler tarafından satışa sunularak ailelerine katkıda bulunmuşlardır.