MCAST Principal re-elected EFVET President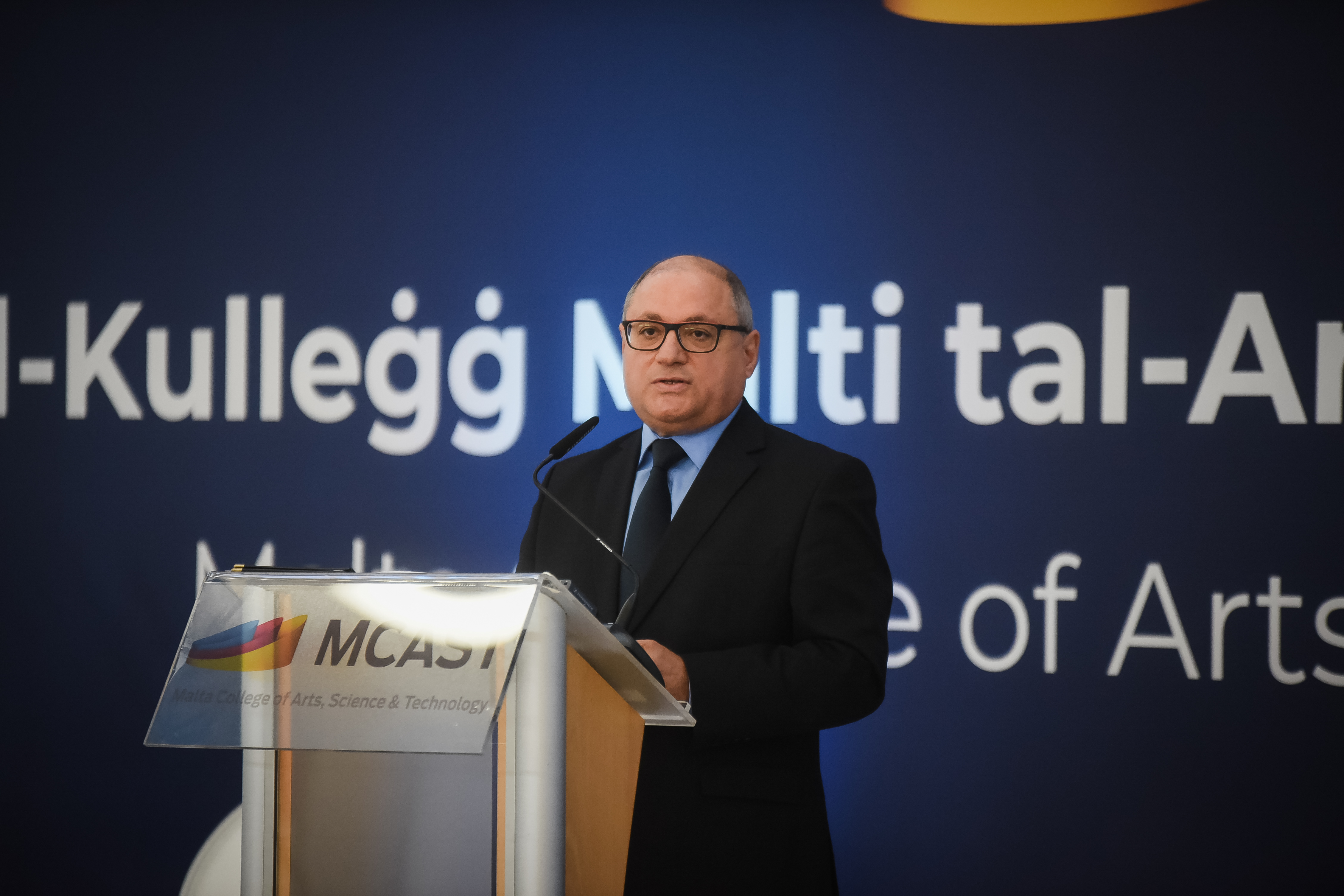 MCAST Principal and CEO Prof Joachim James Calleja was re-elected President of the EuropeanForum of Vocational Education and Training (EfVET) after already serving for two years. EfVET isone of the leading European-wide professional associations which was set up in 1991 byVocational Education and Training providers.
The organisation serves a network of 1,500 VET providers in 24 countries reaching 750,000teachers and over 25 million learners. Its main activities are advocacy, participation in researchactivities and sharing of best practices in VET across Europe. EfVET represents the views of itsmembers on VET issues to all the European Union Institutions and bodies and responds to allappropriate consultation processes.
In commenting on his re-election, Prof Calleja thanked all members and said: "I am trulyhonoured to be given this vote of confidence at this crucial time for the sector, and I will persistin advocating for the Vocational Education and Training. In leading this European network, I willcontinue to seek wider opportunities for MCAST and the vocational education and training sectorin Malta."
Prof Calleja has been involved in vocational education and training since 2001. He served asCedefop Director from 2013 to 2018. Before this appointment, he served as Permanent Secretaryof the Ministry for Education and Employment.
In 2005 he was entrusted with the setting up of the Malta Qualifications Council where he servedas its Chief Executive for five years. Under his leadership Malta launched its NationalQualifications Framework and related legislation leading to the validation of informal and nonformal learning, quality assurance and accreditation.His career started in 1986 at the Foundation for International Studies at the University of Malta followed by appointments at the United Nations International Institute of Aging and the Ministry of Economic Services.