Liderazgo educativo en el entorno de la formación de personas adultas (FPA)
Spain
,
Xàtiva (València)
to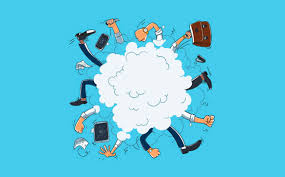 El curso sobre Liderazgo educativo en el entorno de la formación de personas adultas (FPA) es un curso de modalidad a distancia organizado por la asesoría del ámbito de FPA del Centre de Formació, Innovació i Recursos del Professorat - CEFIRE de Xàtiva.
La formación correrá a cargo de Juan Fernando Bou Pérez, psicólogo especialista en coaching para docentes, cuya premisa de trabajo es la transformación de la sociedad a través de las personas. La inscripción al curso se encuentra abierta en estos momentos hasta el día 4 de mayo de 2020, en un curso que se realizará entre los días 25 de mayo y 30 de junio de 2020.
Este curso es de especial interés para el profesorado que trabaja actualmente con la diversidad de personas adultas inscritas en los centros de FPA, en particular con aquellas más jóvenes que provienen directamente de los cursos de la enseñanza secundaria obligatoria.
La información relativa a la inscripción, características y contenidos de dicho curso se encuentra disponible en el siguiente enlace.
Event Details
Event type
Professional development event
Organiser type
Other event
Organiser name
Asesoría del ámbito de Formación de Personas Adultas del CEFIRE de Xàtiva (València).
Contact details
Maria Teresa Francés Mahiques: fpaxativa@gva.es
Number of delegates
< 100
Target group
Academics, students, researchers in andragogy
Aims and objectives
- Formar al profesorado de los centros de formación de personas adultas (FPA) en habilidades sociales para el manejo de situaciones difíciles.
- Identificar habilidades en el alumnado de FPA que ayuden a favorecer la convivencia y a desarrollar habilidades de escucha activa y empatía.
- Mejorar la comunicación entre el alumnado joven y adulto que participa de la formación en nuestros centros.
- Desarrollar en el alumnado las posibilidades del autoconocimiento y el autocontrol.
- Reconocer la diversidad como factor enriquecedor de la convivencia, así como mostrar respeto por las costumbres y maneras de vida de los individuos distintas a la propia.
Expected (learning) outcomes
- Dotar al profesorado participante de herramientas adecuadas para el conocimiento personal y colectivo y para el manejo de habilidades sociales.
- Poner en práctica en las aulas de los centros de FPA los conocimientos y las destrezas adquiridos sobre acompañamiento, comunicación, mediación y resolución de conflictos entre las personas adultas participantes.
Recognition / certification of participation
30 horas de formación a distancia reconocidas por la Subdirecció General de Formació del Professorat de la Conselleria d'Educació, Cultura i Esport.