"Learning by Doing" Targeted capacity building of VET partnerships in the Danube Region for the effective modernisation of VET systems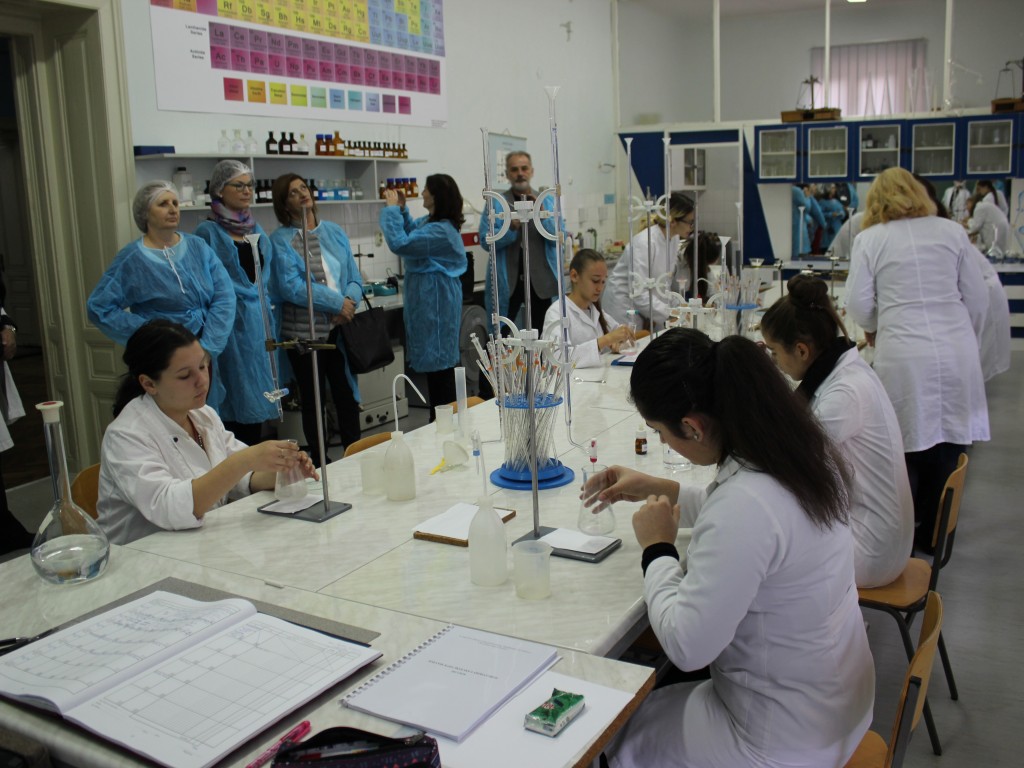 Learning by Doing, co-funded by the European Union through the Danube Transnational Programme, is a strategic project, build in such a manner that all key Vocational Education and Training (VET) actors (chambers, regional or national level authorities and multinational companies) could directly participate in the project, representing all 14 countries of the Danube Transnational Programme area.
Developing transnational tools to support long term transition of VET systems and developing strategies describing transition of VET systems, policy recommendations, will ease the transition towards more efficient Work-Based Learning (WBL) schemes and modernization of the WBL systems.
Learning by Doing project aims to improve capacities of all relevant VET actors through reinforcing regional, national and transnational partnerships in order to ease the existing VET systems in the Danube countries, by involving 24 project partners, 11 partners funded by the European Regional Development Fund (ERDF), 4 partners supported by the Instrument for Pre-Accession Assistance (IPA) and 9 Associated Strategic Partners.
As VET systems have a strongly positive impact on local economies and societies (e.g. easing transition from education to work, boosting youth employment, reducing labour market disparity), most Danube countries have already introduced measures with partial results, although institutional weaknesses, lack of cooperation of VET actors, missing capacities and cultural bottlenecks seriously jeopardise the transition of existing VET systems towards more demand-driven vocational education in the Danube Region.
Thus it aims to develop secondary education and training schemes helping labour mobility and responding to fast economic changes and quickly changing needs of companies, by creating awareness through the VET actors about the operational/socio – economic & cultural challenges to overcome and by promoting VET system as a competitive tool.
Being a strategic project, where the key stakeholders are project partners at the same time, activities can easily tackle the direct target group(stakeholders involved in policymaking process).
The  target groups to whom this Project is adressed, are:
National public Authority
Education/Trainig Center and School
Enterprises and SMEs
Youth, as an indirect target group
In the period from16 to 18 October 2017, Chamber of Economy of Sarajevo Canton organized the study visit in Sarajevo, Bosnia and Herzegovina, in order to introduce project partners with several vocational high schools and companies, where students of vocational high schools apply their theoretical knowledge in practice. Three-day study visit and the meeting of relevant participants from Sarajevo and abroad were held in the premises of the Chamber, where welcome speeches and presentations were held too. The agenda encompassed visits to the three vocational high schools including: School of Electrical Engineering for Energetics, Secondary school of Agriculture, Food Processing, Veterinary Medicine and Service Activities and Secondary Technical School for Graphic Technology, Design and Multimedia, as well as visits to the four companies, including: Energoinvest EMS, ETI Sarajevo d.o.o., Klas d.d. Sarajevo and CPU Printing Company.
For further news please visit: www.interreg-danube.eu/learning-by-doing