Latvia founds a prize for the best provider of non-formal adult education
The Ministry of Education and Science of Latvia has founded a new prize of non-formal adult education to stress the significance of adult education and to highlight and appreciate the work of educational institutions and teachers working in the area of adult education. The statutes of the prize and criteria for awarding it were designed by the Ministry of Education and Science in 2016 under the coordination of EPALE National Support Service.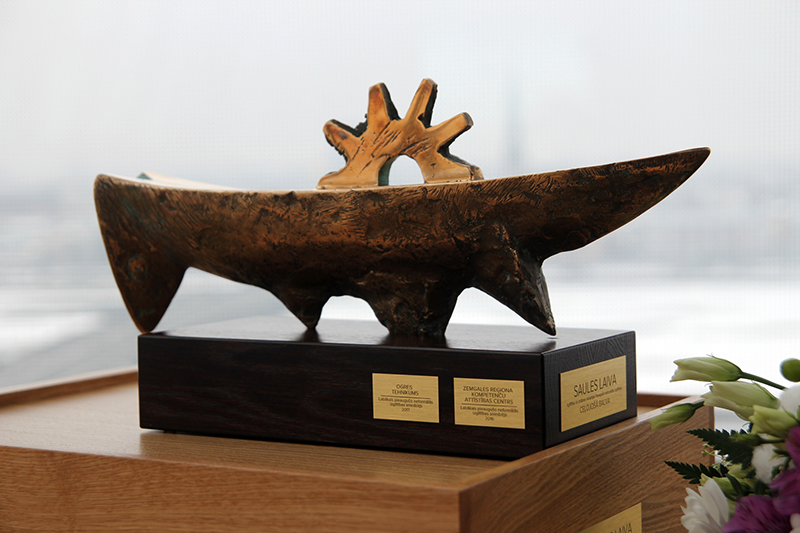 The travelling prize of non-formal adult education is named "Sun Boat" and represents a bronze sculpture designed by Aivars Gulbis. It features a poetic image of the sun boat found in Latvian folklore and symbolizing renewal and development.
On 8 February the prize was awarded for the first time. Minister Karlis Sadurskis presented the prize to Ogre Vocational College to point out its contribution to the development of the educational process in 2017. This is a travelling prize, which means every year it will be received by a different provider of non-formal adult education – an institution or organization that has promoted the the development of non-formal adult education in Latvia and has provided for unchangingly high quality of its educational performance.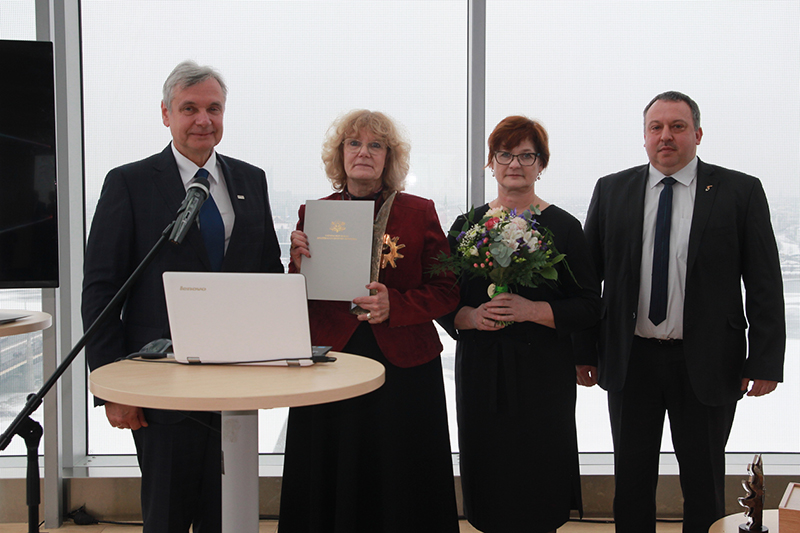 Minister of Education and Science of the Republic of Latvia Kārlis Šadurskis and representatives of Ogre Vocational College - Prize Vinner 2017.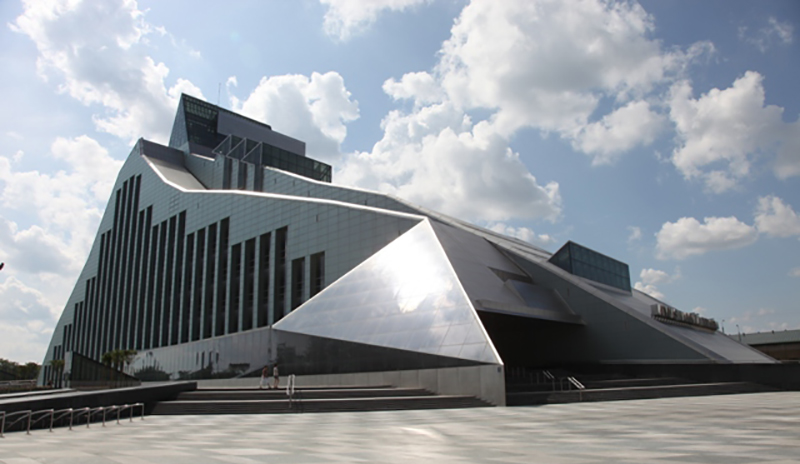 Symbolically, the prize-awarding ceremony took place at the very gable (the highest place) of the recently built National Library of Latvia, which is informally called the Palace of Light by a reference to poetic images in Latvian literature.
Several employees of adult education also received recognition diplomas from the Ministry of Education and Science for their contribution to the promotion of adult education and providing for a high quality education process.
"The rhythm and need for ever new knowledge requires that the people maintain a link with their educational institutions over the whole life. In this context, namely the non-formal education is very significant as, unlike the academic study programmes it allows for much faster reaction both to the developments in IT and labour market demand as well as changes in adults' interests," according to Karlis Sadurskis.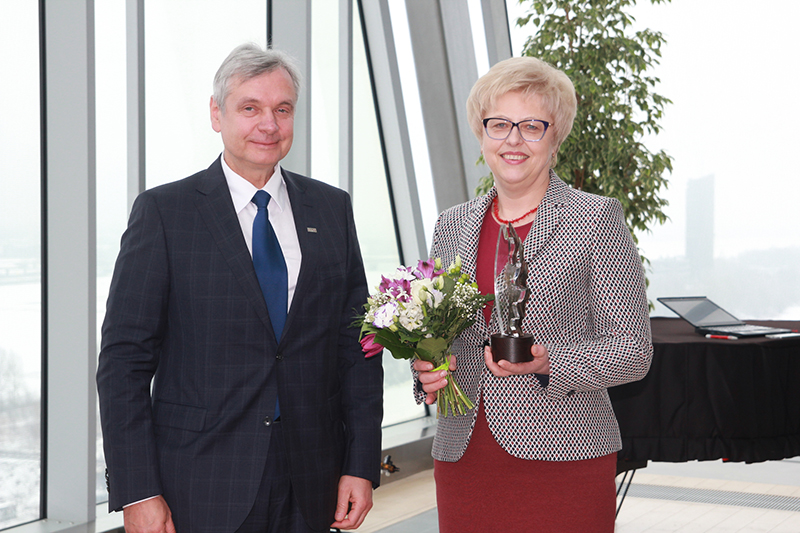 A special sign to remind of the winning of the prize in the previous year – a miniature prize – was awarded to the laureate of the "Sun Boat" prize in 2016 – Zemgale Competence Centre. Photo: Minister Karlis Sadurskis and Deputy Director of Zemgale Competence Center Skaidrīte Bukbārde.
More photos can be seen in this facebook album.
---
Information prepared by:Daina Jāņkalne,Communication coordinator of MES Erasmus+ project"EPALE National Support System"daina.jankalne@izm.gov.lv