Late submission welcome to the 27th EDEN Annual Conference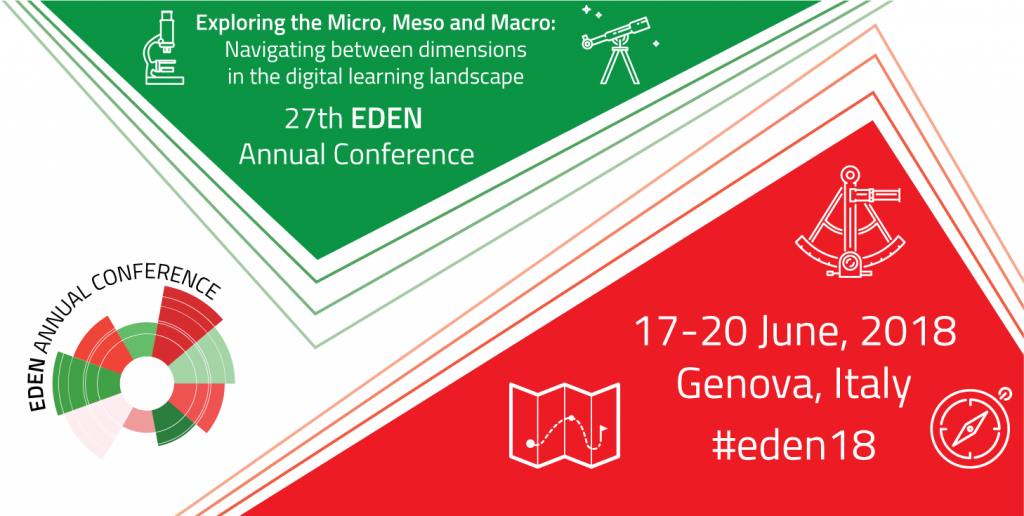 There has been an impressive response to the Call for Contribution to the 27th EDEN Conference, showing high level compliance with the theme and concept. The theme of the Conference this year is Exploring the Micro, Meso and Macro: Navigating between dimensions in the digital learning landscape. The relevance and diversity of submissions is reassuring for a conference rich in content and in networking opportunities.
Due to numerous extension requests received, the online submission will remain open for a few more days. Submissions, taking into account the Conference Scope and related to the Conference Themes are welcome in paper, poster, workshop, training, demonstration and Synergy formats.
EDEN, the European Distance and E-Learning Network exists to share knowledge and improve understanding amongst professionals in distance and e-learning and to promote policy and practice across the whole of Europe and beyond. With more than 200 institutional members and over 1200 members in the Network of Academics and Professionals (NAP), EDEN assists a wide range of institutions, networks and individuals to become involved in professional information and networking activities. It does so through the organisation of acknowledged European conferences, its publications and information services, and by taking an active role in a wide range of important EU projects.
The 27th Annual Conference takes place in Genova, Italy on 17-20 June 2018. Access all information on the conference website.