Islam and European Union Values
to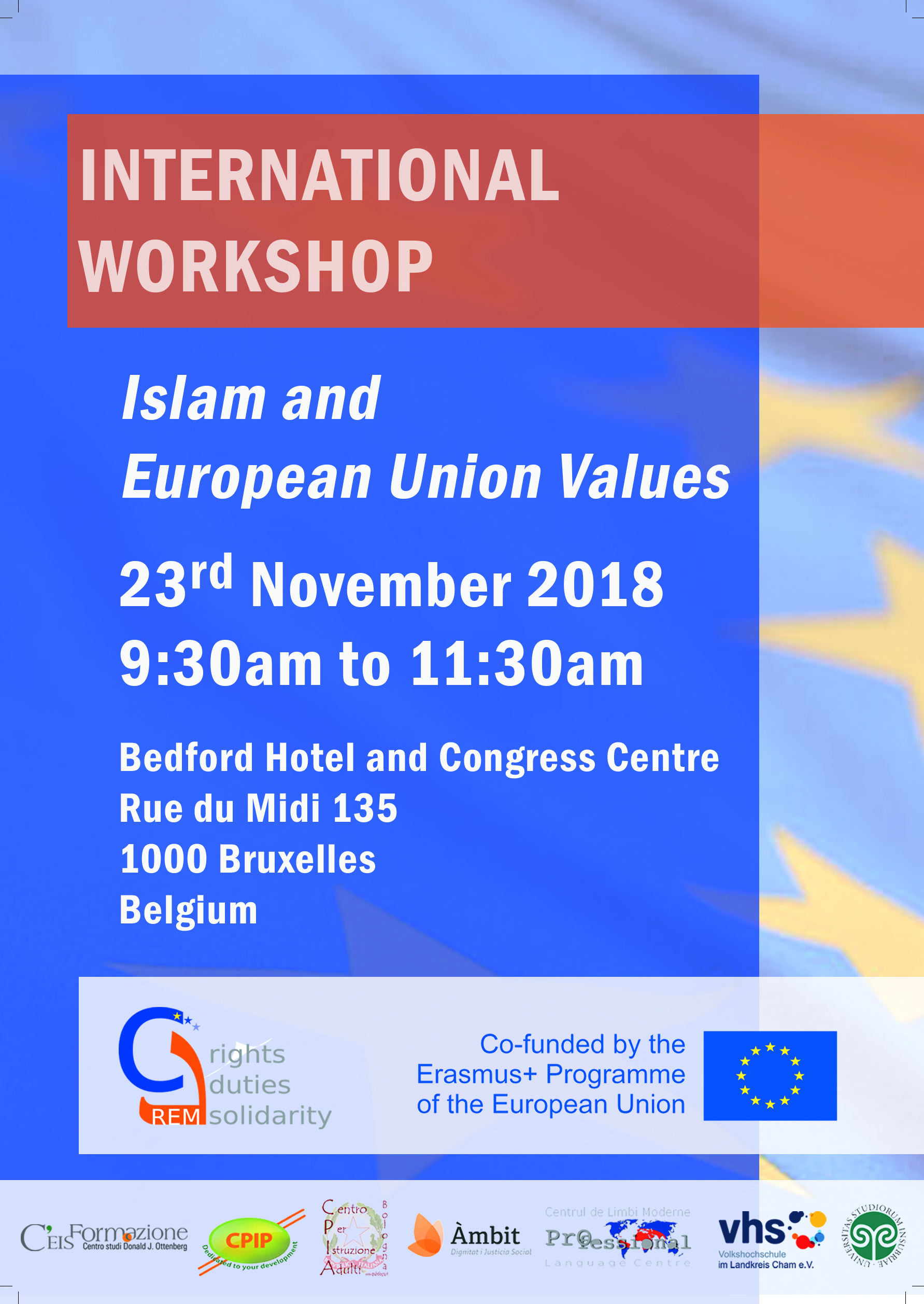 9.30 - Welcoming and presentation of REM project "Rights, duties, solidarity"9.45 - The governance of migratory emergency and the challenge of integration10.00 - SINCE - a case of EU strategy to reduce the impact of irregular migration from African countries10.15 - Europe and Islam: shared democratic values in the context of pluralism10.30 - Training for migrants about rights and duties to prevent radicalization: REM's experience presented by partners11.30 - Closure and coffee break
Free registration at: https://goo.gl/forms/fx1oJnLy3YtsTKwD2
Event Details
EU project nr.
580205-EPP-1-2016-1-IT-EPPKA3-IPI-SOC-IN
Organiser type
Other event
Organiser name
Cooperativa Sociale CEIS Formazione - Modena (Italy)
Contact details
remproject@ceisformazione.eu
Target group
Adult learning networks & organisations
Projects & partnerships
Policy makers
Aims and objectives
Share with relevant stakeholders at policy level (decision makers and policy makers) the REM project's experience, methodologies, tools and recommendations (Preventing violent radicalization and promoting democratic values, fundamental rights, intercultural understanding and active citizenship).
Expected (learning) outcomes
The participants will:
- have information on National, European and extra-European programs for the management of the complex migratory phenomena;
- learn about the REM project, the best practices experimented in Italy, Spain, Germany and Romania during the training course for migrants on rights and duties.
Recognition / certification of participation
Certificate of attendance