Improvement of educational activities for seniors in the France Balantič Library Kamnik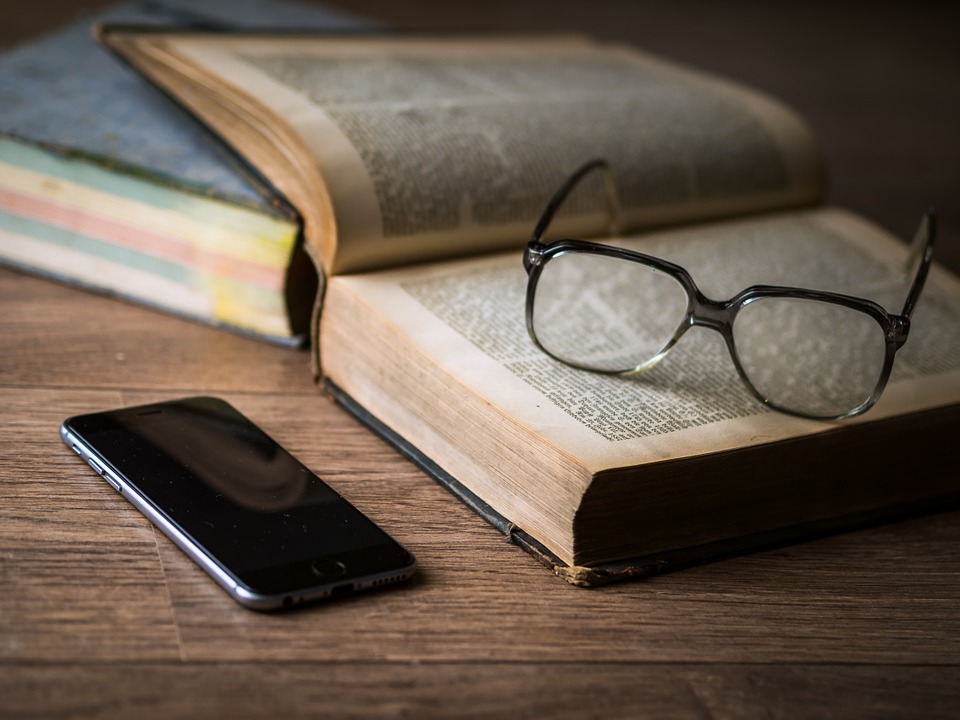 France Balantič Library Kamnik is a public library for the municipalities of Kamnik and Komenda in Central Slovenia. Library provides library services for the population of approximately 36.000 people,  24% of which are active library members. We provide services in 5 library units (Kamnik, Komenda, Šmarca, Motnik, and bibliobus).
The library has a long tradition of organizing non-formal free education courses for our local population.  Most of the participants are elderly people, usually recently retired, who are searching for new socializing opportunities and wish to remain active in modern informational society after their retirement.  Many of the participants in our courses are whether socially disadvantaged or people with low income. Most of them are especially interested in our computer courses. The main goal of our computer courses is to improve their ability to use computers and related technologies in order to enable them to take part in the modern information society and to benefit from opportunities that are available.
We also organize free of charge courses of Slovene language for foreigners, mostly economic migrants, in order to ease their integration into our social environment.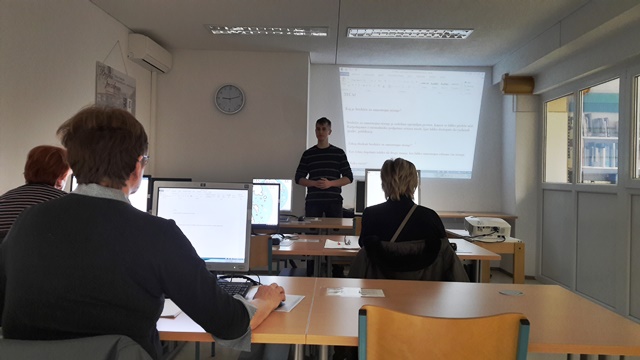 The project Improvement of educational activities for seniors in the France Balantič Library Kamnik has following goals:
- to improve educational courses for seniors by introducing new teaching methods and technologies,- to observe and introduce best practices for the education of adults from various cultural backgrounds or sensory impaired (hearing or/and sight impairment),- to get new ideas for new educational courses appropriate for our library.
The main reason for our participation in Erasmus+ adult mobility program was our wish to get experiences and ideas from the beyond of our national borders, We were hoping to find a foreign partner institution with good reputation and expertise on the field of the adult education, especially in  introduction of modern communication technologies into educational courses for senior population.   We were happy to find such a partner in CIDET- Centre for the innovation and development of education and technology (Castellon, Spain) with whom were were able to establish very open and fruitful communication which lead to the realization of a mobility project in late November 2017. Our computer courses teacher, Mr. Avdo Škrijelj, spent one week at CIDET and attended intense courses on education of elderly population and was also able to share our experiences with his hosts. His  Erasmus+  mobility ended at the beginning of December 2017.
At the moment we are in the phase of evaluation of the results of his visit to CIDET. His proposals and new experiences will be included into our education and development plans.
Andrej Kotnik is a librarian and the head of the Reading hall department of the France Balantič Library Kamnik. He is a coordinator of educational activities for library users and employees and as such also coordinator of Erasmus+ project in the library.