to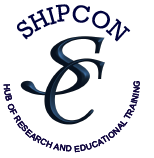 ICT skills is required by all businesses and educators in today's world. Information and Communication technology (ICT) has the potential to transform teaching and learning processes. According to a recent study in OECD countries, students are more sophisticated in their use of technology than teachers; an inherent discrepancy between student knowledge and usage of ICTs with the abilities of teacher to use ICTs. This suggest that teacher inexperience and skill deficiencies may often be a fundamental factor which prevents the effectiveness of ICT use in education. The same study reveals that the most effective uses of ICT are those in which the teacher, aided by ICTs, may challenge understanding and thinking of pupils, and this can be done through whole-class discussions and/or individual/small group workshops using ICTs. Nowadays, it is widely accepted that the use of ICTs should not aim at completely transforming teacher practices in and of itself but rather enabling and supporting the move from traditional 'teacher-centric' teaching styles to more 'learner-centric' methods. In other words, making each one of the students active and fully engaged. The 'ICT skills for Educators'course is designed to enable participants to improve their teaching practices with the use of specific ICT tools, such as smart boards, web conferencing and webinars, among others, thus, creating a 'learner-centric' classroom.  This is an ideal course for all teachers, educators & trainers interested in continuing professional development (CPD).
This is the 5-day training course that can be funded by Erasmus+ KA1 programme (staff mobility)
Event Details
Event type
Professional development event
Organiser type
Other event
Organiser name
ShipCon Limassol Ltd
Contact details
info@shipcon.eu.com
Target group
Academics, students, researchers in andragogy
Adult learning networks & organisations
Aims and objectives
1. To guide participants in their achievement of the course learning outcomes
2. To provide opportunities for participants to reflect on their own practice
3. Prepare participants for implementing course content in their own classrooms
4. Enhance participants' skills to develop their learners' digital skills and literacy
5. To provide a technological toolkit for educators and improve the level of key competences and ICT skills
6. To access a variety of on-line resources to promote good practice in education
7. Share best practices, ideas and materials between colleagues within the EU
Expected (learning) outcomes
1. To be able to provide technical support to learners in a confident manner
2. Have experience of using ICT to support learning and teaching, creating and implementing their own e-learning solutions
3. Be a confident user of ICT across a range of media and applications
4. Have a positive attitude towards sharing of practice within their own workplace. Be able to promote the use of ICT as a driver to increase quality and relevance of education at all levels.
5. Understand and acknowledge the risks relating to the tools we use in ICT.
Recognition / certification of participation
1. Certificate of attendance & certificate of competence (skills & competences required – Europass CV)
2. Europass mobility certificates – to be issued by the applicant's National Authority (NA)