"I.C.T. (I Can Teach) Adults" Project Kick-Off Meeting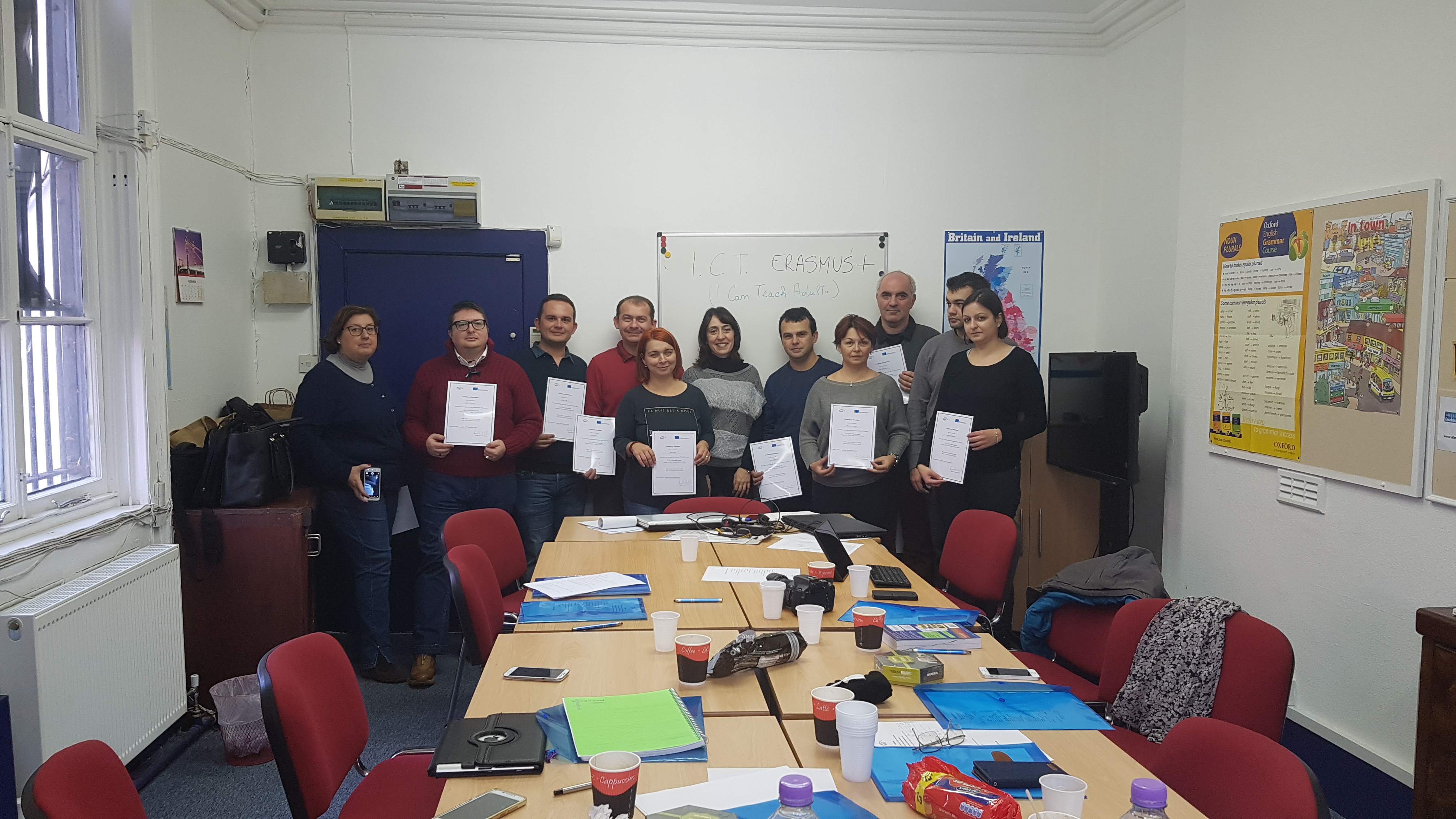 The first meeting of our newest Erasmus+ Adult Education Project was held in London on 17-20 November 2016. The name of our project is "I.C.T. (I Can Teach) Adults".
       This ICT based project is organized by Gebze Public Education Center in Turkey. We have 5 countries and 5 institutions working with adults in total. The partner institutions are from Turkey, England, Germany, Romania and Italy. The rationale of this project mainly depends on a needs analysis and questionnaires applied to our teachers and adult learners at the institutions. These questionnaires showed us that teachers who work with adults find themselves insufficient and not fully equipped about the ICT use during their classes. Also, we realized that adult learners are not motivated enough to use ICT tools during the classes and also in their daily lives. Therefore, we decided to develop our educators' competences in different aspects thanks to variety of our partners' experience, to motivate adult learners in ICT use and to make the best use of the facilities at our institutions.
        The primary aims of this project are to develop our educators' competences in using ICT in classroom atmosphere by making every participant an active part of our project activities. Beside that, we aim to make our educators capable to modify the current curriculum or create new ones which contain ICT and adult teaching. 
        The target group in our project will be our educators at our institutions. In order to reach better and more effective use of ICT in adult education, we want to develop our educator's competences first. Apart from our teachers, the adult learners at our institutions will also be target group indirectly as they are the indispensable parts of our courses and training programs.
         We have started working on our project activites and we will have our first LTT meeting in Romania next February.