I European Conference on Foreign Language Teacher Education
to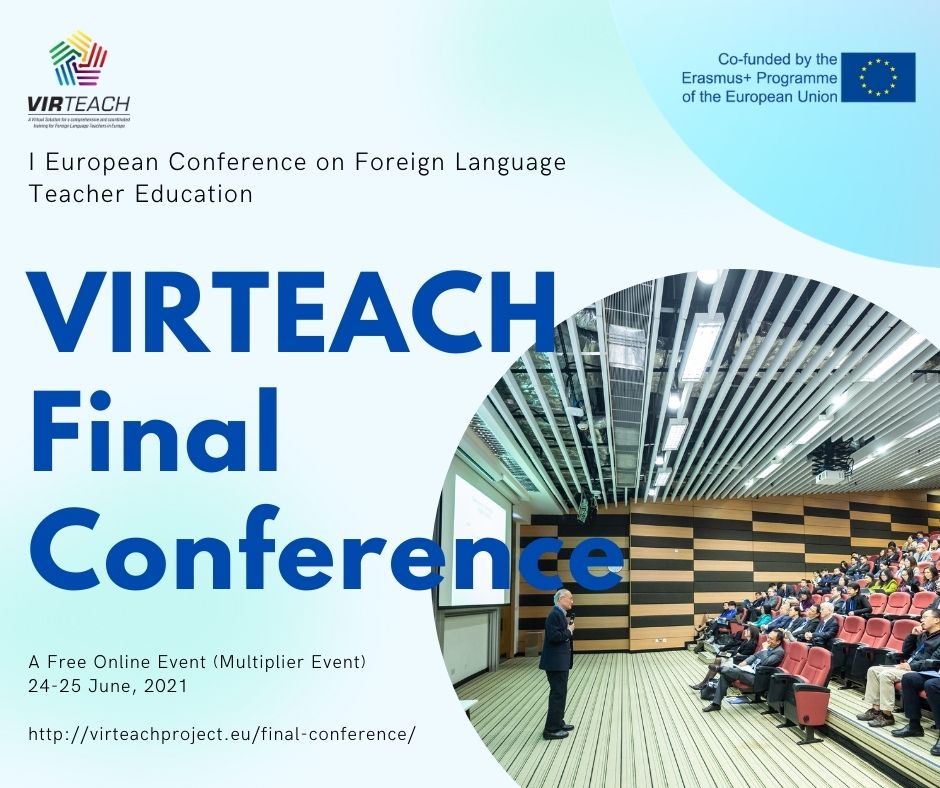 This virtual multiplier event that will take place 24-25 June, 2021, hosted by the University of Burgos, Spain.
This 2-day conference is a meeting place and platform for researchers, teacher educators, policy makers and teachers from all over Europe. It combines inspiring keynotes, a wide variety of papers on research and practice, problems and advancements of foreign language teacher education, and active working sessions in a stimulating and friendly atmosphere.
The conference will proudly count on two prominent keynote speakers:
David Newby, B.A., M.Sc., D.Phil. who will talk about "The European Portfolio for Student Teachers of Languages: principles, practices, prospects"
and
Katja Mäntylä, D.Phil. who will speak about "Training foreign language teachers in Finland".
Also, particularly interesting are the two Practical Workshops on "How to use the Interactive Digital Notepad" (mainly for lecturers and language teachers), led by Dr. Carlos López Nozal and Beatriz Mediavilla Martínez. University of Burgos, and "How to use the VIRTEACH Online Course" (mainly for lecturers and language teachers), led by Ms. Alina Doroch, Collegium Balticum; Dr.Onorina Botezat and Dr. Ramona Mihaila, Cantemir University; Ms. Ana Cunha, Universidade Lusófona de Lisboa, Dr. Concetta M. Sigona, Dr. María Amor Barros and Dr. María Simarro, University of Burgos.
Free registration at
#http://virteachproject.eu/final-conference/conference-registration-form/ 31 May 2021: Registration closes 24-25 June 2021: The online conference
Certificates will be provided to participants.
Follow conference updates at #http://virteachproject.eu/final-conference
Any enquiries can be directed to: virteachconference@virteachproject.eu
VIR_TEACH, A VIRtual Solution for a comprehensive and coordinated training for foreign language TEACHers in Europe, is an Erasmus+ funded project to create a digital tool to improve the postgraduate certificates on Masters on Education (Foreign Languages) and to provide teachers, researchers, student teachers and policy-makers with open-source tools and resources. (Project Reference: 2018-1-ES01-KA203-050045)
Event Details
EU project nr.
2018-1-ES01-KA203-050045
Organiser type
Other event