HMPPS CFO – Funding for Resettlement Hubs 2021-2023
Plans to provide funding to help prisoners reintegrate into society have been announced on the government website, giving those interested in applying a chance to understand what is expected of them before the buyer starts accepting formal applications. The CFO Resettlement Hub Model provides a safe space for prisoners to receive support for reintegration and to develop a wealth of professional skills that will help them secure on-going employment.
Participants inducted into one of these resettlement programmes will be able to access tailored support, interact with role models and peers, consider educational opportunities as well as those in employment and training, and help them build the necessary skills to avoid further offending. Interacting and engaging with offenders can be challenging for practitioners, and in respect of this, Resettlement Hubs will provide a varied programme of sports, crafts, media and arts activities that utilise non-formal ways of learning and will appeal to a group that has often had bad experiences at school and with more traditional forms of education.
The Hubs will be available in community locations across England and each Hub will aim to become a key component of its local community. Participants may have been in custody or have served community sentences – both are eligible. Funding allocation will focus on individuals who most need support and who are unlikely to successfully reintegrate and avoid reoffending if they are offered other services.
Budget allocation is as follows, from a total of £54m: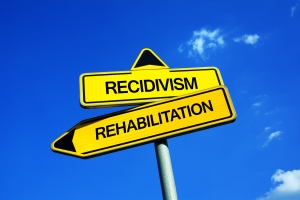 East of England - £3,312,500
East Midlands - £3,312,500
London - £6,625,000
North East - £3,312,500
North West - £9,937,500
South East - £3,312,500
South West - £3,312,500
Yorkshire - £9,937,500
Veterans - £1,000,000 (Veterans in custody scheme will initially run at one prison in the North East)
This is positive news for the North, which has been awarded the majority of funding, with both the North West and Yorkshire receiving a third more funding than London.
To find out more information, consider visiting one of two market engagement events that will take place in early 2020 – email MoJCommercialReset@justice.gov.uk to enquire and confirm interest. The contract award period is likely to be the fourth quarter of 2020, with active funding taking place from January 2021 and contracts ending in August 2023.
Remember to share your thoughts in the comment box below or tweet and share on Twitter, Facebook and LinkedIn.