In Full Flight Online Event
to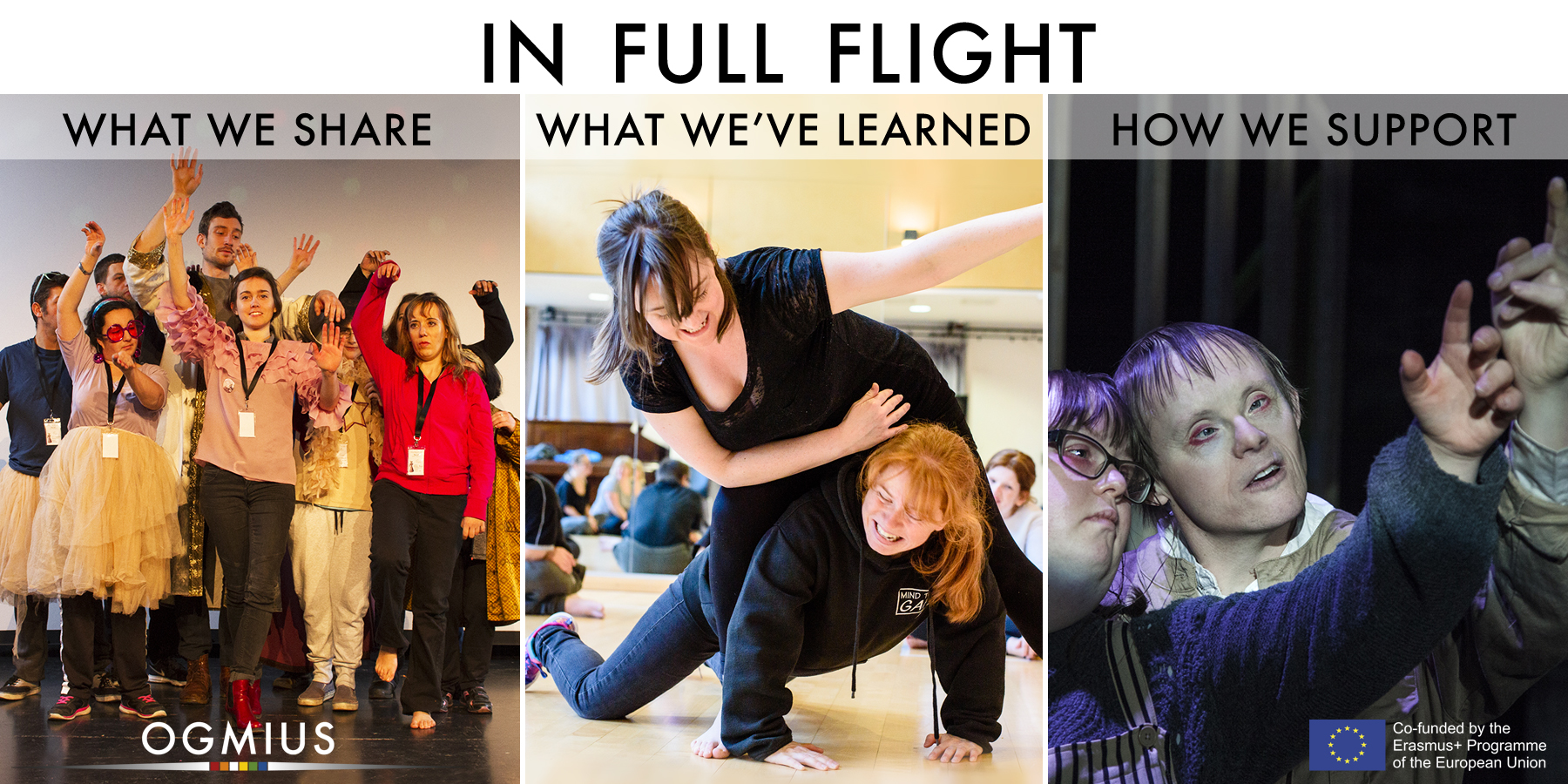 In Full Flight: What we share, what we've learned, how we support
Sharing three years in the life of 60 learning-disabled professional artists
Friday 18 June 2021
10:00-18:00 CEST (Berlin, Paris, Warsaw)
Following the success of the collaborative Crossing the Line Festival in 2017, Compagnie de l'Oiseau Mouche (France), Mind the Gap (UK) and Moomsteatern (Sweden) and have been sharing practice about their work with artists with Learning Disabilities and/or Autism (LD&A).
The partners all share a passion and commitment to providing LD&A artists with the support and opportunities to operate as respected artists. This is either as a performer or contributor to their own companies' work, and/or as independent artists.
We have been working together to better understand the working methods, teaching and facilitation techniques, and support structures that each company employs in order to create incredible art and upskill artists.
Funded by ERASMUS+, this three year-long project called OGMIUS has seen some interesting outcomes, and presented some new challenges as we've worked during the Covid pandemic! We're keen to share some of our learning with a wider audience through a digital event on Friday 18th June.
Aimed at performance venues, artists, theatre companies and arts professionals from around the world, we have a jam packed day of FREE practical workshops, seminars and talks with something to suit everyone.
The day will also feature a premiere of our collaborative new work in progress. Created through the project's Textlab artists' residency, this aims to create a performance that breaks down the language barriers faced by the three companies.
The event will be hosted in English but translation into French and Swedish will be available throughout the day.
Event Details
Organiser type
Other event