Europass framework revised to make skills and qualifications more visible in the EU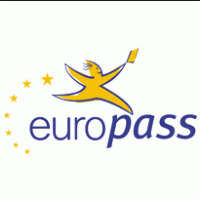 The EU Member States adopted the Commission's proposal to revise the Europass framework. The revision, which aims to simplify and modernise the Europass CV and other skills tools for the digital age, will help people across the EU to make their skills and qualifications more visible. The change also aims to help policymakers to analyse potential labour market needs and trends.
In reaction to the agreement of the Member States, Commissioner for Employment, Social Affairs, Skills and Labour Mobility, Marianne Thyssen, said:
Thanks to today's adoption of our proposal to modernise Europass, the framework will offer an e-portfolio for storing and sharing information, tools for people to self-assess their skills and tools for describing formal and informal learning as well as qualifications.
The Commissioner further added that for the first time, Europass would also offer information to support career management including information on trends and demands in the labour market and on guidance and learning opportunities across Europe.
The Europass framework was entered into force on 1 January 2005 as an initiative to increase transparency of qualification and mobility of citizens in Europe. Between 2005 and 2017 it has generated over 100 million CVs.
Source: European Commission