to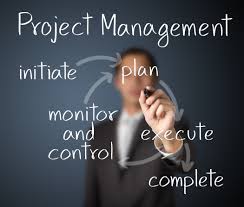 The course aims to introduce to the EU Project Management. The participants, through practical exercises, will acquire the technical tools for the realization of educational/ training ideas, the preparation of a draft of the project, the search for international partners and the preparation of the budget. After completing the course, participants will have the skills to identify the most appropriate forms of access to Community funds, and for the formulation of project ideas in line with the European programs and the needs of proper Educational Institute.
The course is therefore aims at contributing to the preparation of a teacher to use the tools offered by the European Union and to participate to calls proposed by the EU in order to get funding for the proposals.
The training will see extensive use of exercises and case studies as well as modules about all  funding opportunities proposed by the EU, giving the particular to the Europe 2020 Strategy and the new programming.
At the end of the course, the participants of the course will be able to apply the fundamental rules of EU project management in all phases: planning, drafting, implementing, developing, monitoring,  evaluating.
1. Legal, institutional, and economic aspects of the European Union
2. EU policies - policies addressed the European funding and its implementation tools
3. Direct and indirect funding of the EU and areas covered - presentation of the opportunities offered by the EU
4. European Strategies regarding Innovation and Research
5. The Project Cycle Management
6. Principles and Tecniques of EU Projects Planning
7. Project Management and European funds for schools - the new European Programmes 2014-2020
8. Management of budget and financial reporting
9. English for European Projects – special terminology/glossary used in EU Project Management activities
Teachers, trainers and all others interested in the EU Project Management and funding opportunities.
1 or 2 weeks. The duration is flexible and based on the needs of participants.
Course Fee: 70,00 EUR per participant per day (8 training hours per day).
Other costs accommodation
, meals (full board), local transportation, transfer to/from Lamezia Terme airport, cultural activities): 120,00 EUR per participant per day.
Event Details
Event type
Professional development event
Number of delegates
< 100