EPALE Community Conference 2021
Remote Event
to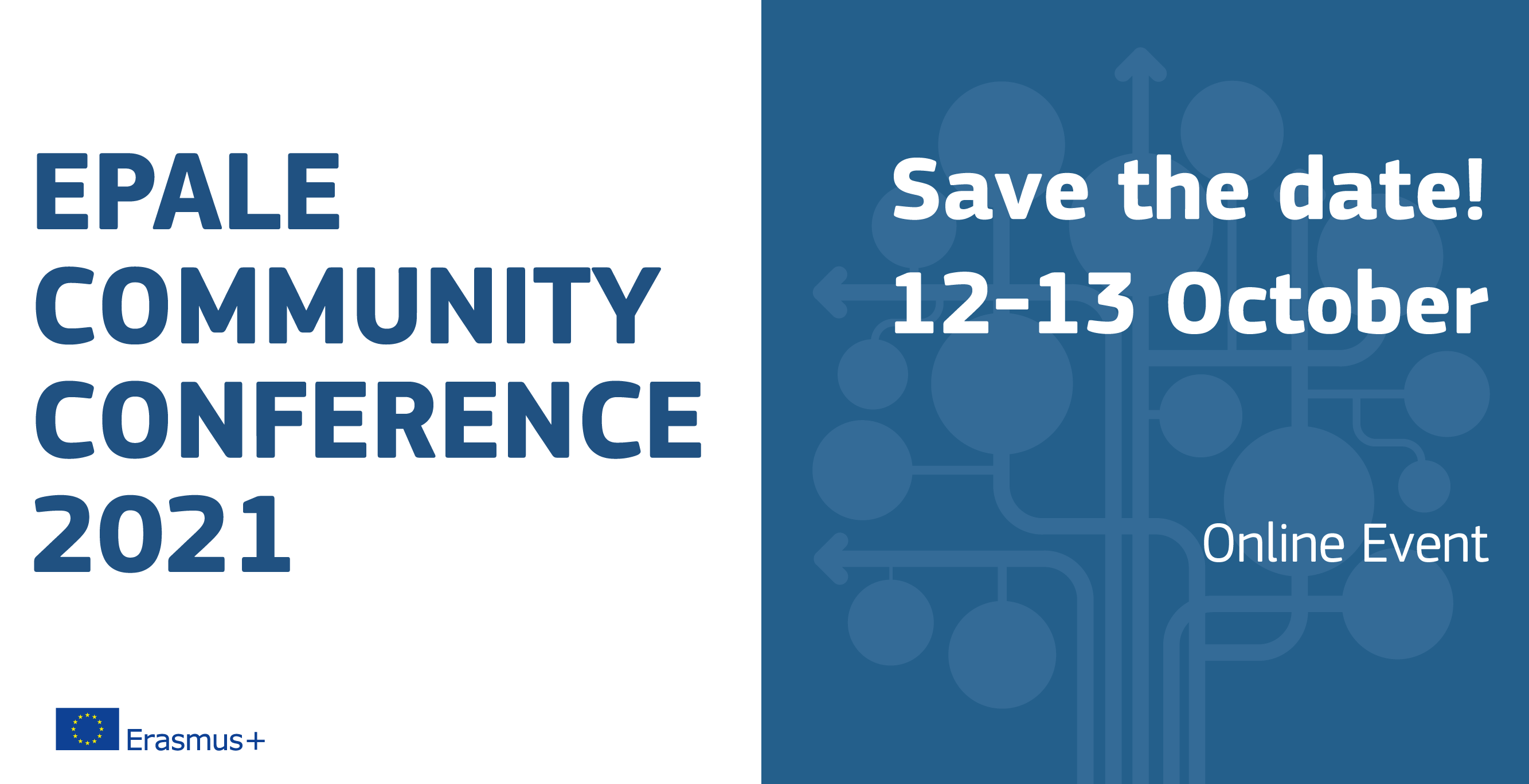 Transitions: The role of adult learning in ensuring inclusive and sustainable change
The pandemic has exposed and exacerbated vulnerabilities in our globalised and interconnected world. Its effects will be profound and long-lasting. But even before the pandemic, we were already faced with accelerating crises on the climate, biodiversity and resource fronts; and few would wish to return to the "old normal".
Now is the time to take the opportunity to sketch out a "new normal"; where sustainability, inclusiveness and resilience become the hallmark of the European Union and it's approach to Adult Education.
Therefore, the main aim of this year Community Conference will be to discuss the role played by adult education across multiple levels of transition, paying particular attention to the challenge of not leaving anyone behind.
Demographic changes call for a stronger commitment to foster inclusiveness and access to wider opportunities in lifelong learning, relying on the new opportunities emerging from digital solutions and innovations. A more inclusive and age-friendly approach to education can also enhance intergenerational solidarity, and help build an open and democratic society. New critical thinking has already openly manifested the urgency for a new perspective on our Planet, and the educational field plays a crucial role in establishing methods and curricula to help fight climate change and achieve the green transition.
These three themes of digital, green and demographic transformation will be at the heart of the 2021 EPALE Community Conference. On the basis of the three main EPALE 2021 Thematic Focuses we will call for a shared reflection of how Adult Education can assist such digital, demographic and green transitions.
Panel Discussions and Keynote Speeches will be held on 12th and 13thOctober 10-13 CET, and four workshops will be held the following week: 18th and 19th October, followed by some National panels.
Event Details
Organiser type
Other event
Number of delegates
> 200
Target group
Academics, students, researchers in andragogy
Adult learning networks & organisations
Projects & partnerships
Policy makers
Media professionals