EPALE Community Conference 2020: how it went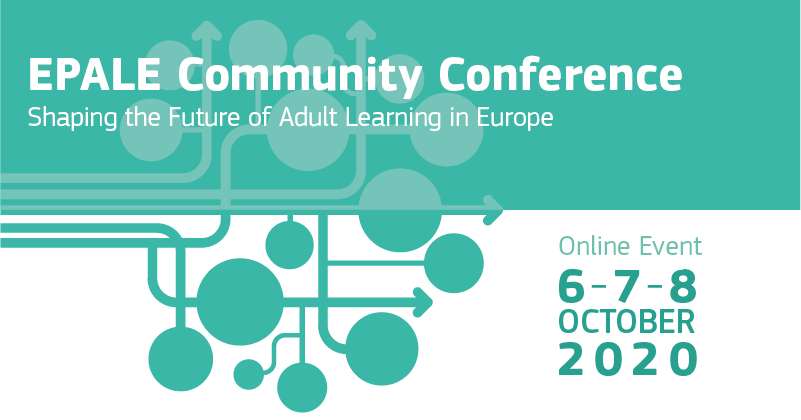 We are happy to report that the third conference - the first one held fully online! - was a great success. It shows that our platform EPALE has increased its potential to effectively serve the adult learning community even more over in this dramatic year.
The EPALE community conference was held on 6, 7 and 8 October and brought together more than 3,800 unique viewers, which means roughly 1,250 adult learning practitioners on average per day. The participation peaked with 1700 persons watching on the first day! 500 likes and 465 comments were registered in total. Participation for the plenary sessions was possible without registration and the panels have been a huge success.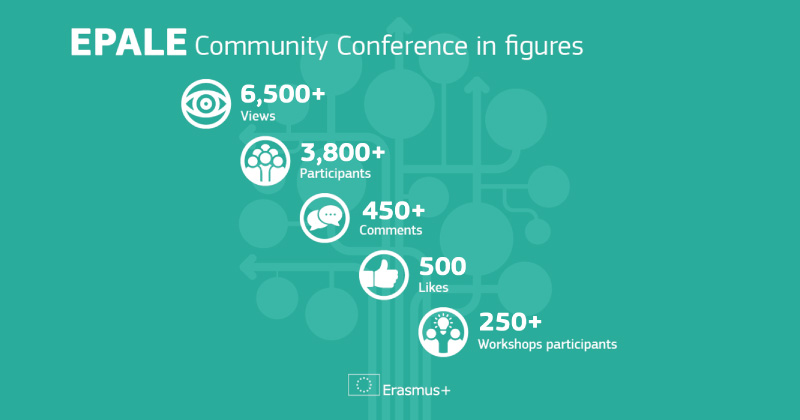 The four immediate takeaways are as follows:
Blended learning: There is no way back, adult education of the future is blended.
Personalised and tailored learning: Adult education needs to be adaptive, customised to the learners: to different target groups, to different needs and time schedules. In this respect, artificial intelligence will play an important role.
Train the trainers!: More than ever, training adult educators and trainers is key to adapt to new tools and new content.
Inclusion and digital divide: One big challenge ahead is how to reach adults with disadvantaged socio-economic background. In particular those with no access to internet and no tablets/PCs, or lacking basic literacy and digital skills.
A number of National Support Services contributed by organising their own panels or workshops for the afternoon sessions. This has been an interesting development; it added linguistic diversity to the event. We will certainly build on this experience.
Recordings of the conference are available on the platform (see below for the links to the recordings). In particular, we would like to recommend watching the interview on artificial intelligence with Mr Donald Clark (the interview starts after the 31st minute of the recording).
Over 130 000 adult learning practitioners visit EPALE on average per month. Nearly 76,000 are members of our amazing communty... as the EPALE virus already infected us. However, this time it's a non-harmful virus... bringing positive effects! This virus, in fact, is excellent for the health of adult learning! It is an important and positive sign in these difficult times.
Day 1 recording can be reached here. Day 2 recording can be reached here. Day 3 recording can be reached here.