ENCATC dani jačanja kapaciteta i Dani mladih u akciji
to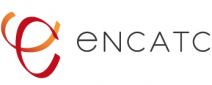 Udruženje evropskih projekata poziva studente, nastavnike i stručnjake iz karijere iz cijele Evrope i šire da učestvuju u Drugim danima "ENCATC dani jačanja kapaciteta i Dani mladih u akciji" koju organizuje ENCATC (European network on cultural management and policy) 17. i 19. maja u Pragu , Češka.
Ovaj događaj će biti jedinstvena prilika da učesnici saznaju više o aktivnostima koje su planirale države članice EU i kulturni operatori u okviru ove godine, kao i mogućnosti finansiranja i inovativne projekte.
Prijava se zatvara 13. maja!
Za besplatnu registraciju i detalje o događajima otvorite sljedeći link.
europeanprojects.org
Event Details
Event type
Professional development event
Organiser type
Other event
Organiser name
Udruženje evropskih projekata
https://mailchi.mp/encatc/last-places-available-for-the-encatc-capacity-building-days-youth-in-action-day?e=3e3e19eb4f

Contact details
Frédéric Fabre, voditelj projekta, generalni sekretar f.fabre@europeanprojects.org
+32495874966

Target group
Academics, students, researchers in andragogy
Aims and objectives
Nastavnici i postdiplomski studenti do 35 godina čiji se područje studija / rada odnosi na kulturno upravljanje i politiku.
Expected (learning) outcomes
Tokom trodnevne obuke polaznici će steći znanja o:
Evropskim programima koji utiču na kulturni i kreativni sektor i kulturno naslijeđe,
Inovativne prakse o kulturnom upravljanju i politici
Razvoj politike EU
Mogućnosti finansiranja za kulturni sektor

Recognition / certification of participation
Sertifikat