EduCare online training course for safeguarding vulnerable adults
EduCare is an online training course provider that focuses on protecting children, young people and adults from risk of harm. They deliver the Safeguarding Adults course which aims to prepare anyone working with vulnerable adults to identify indications of abuse and take action against it. Course completion provides the participant with four CPD credits and a certificate to serve as evidence of learning.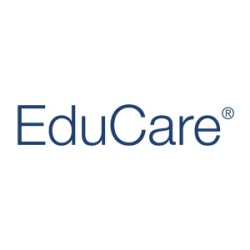 The course will cover the basics of safeguarding vulnerable adults and will be of benefit to anyone who undertakes paid or voluntary work with adults at risk, including, but not limited to, those in the health care, charity and education sectors. Despite its broad appeal, it does share close links with other health care training offerings and can be purchased as part of the EduCare for Health: Health & Social Care package which is mapped with the Care Certificate and the UK Core Skills Training Framework (CSTF) for health. It can also be purchased as part of the EduCare Essentials – Business Introduction package. The Safeguarding Adults course has been accredited by Secured by Design and was produced with the West Midlands Ambulance Service NHS Foundation Trust and the Police Crime Prevention initiative.
Organisations that work with vulnerable adults, such as care homes, educational institutions of charities can benefit from purchasing group packages with tailored pricing that reflects the number of learners to participate and these are likely to come at a discounted price. The course takes a maximum of four hours to complete and individually purchased courses cost £28.50 (excluding VAT). See the course page on the EduCare website for more information and to purchase individual courses or to arrange for the tailored pricing of multi-buy discount packages.
Remember to share your thoughts in the comment box below or tweet and share on Twitter, Facebook and LinkedIn.