E-conferences on distance education for teachers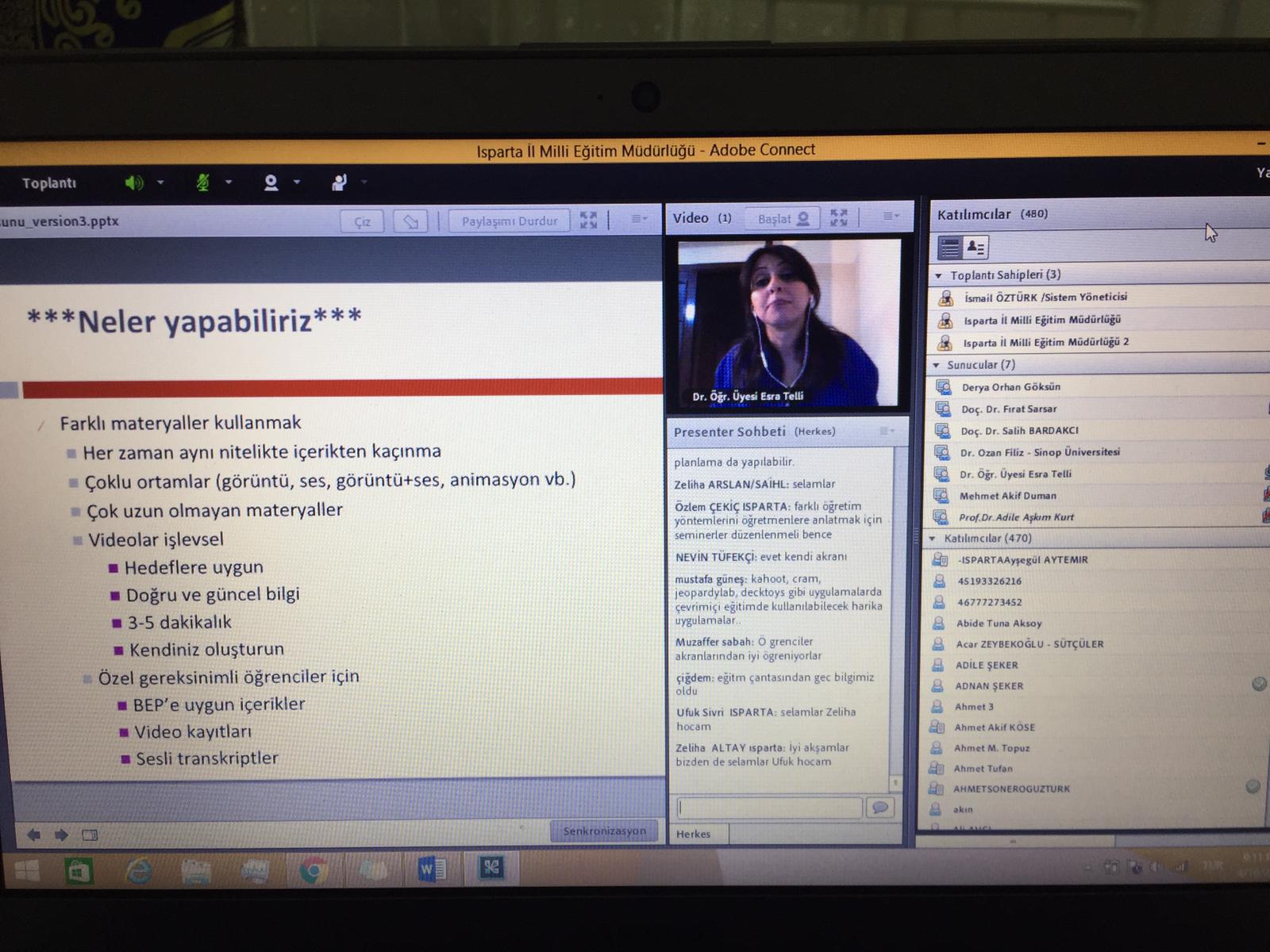 Within the scope of the new type of coronavirus (Covid-19) measures, Isparta Directorate of National Education organized Distance Education Themed E-Conferences during the period when education in schools was interrupted.
E-conferences were given by field experts between 15-17 April in order to support distance education activities carried out in line with the 2023 Education Vision targets of the Ministry of National Education. Trainings on outstanding topics such as Digital Literacy, Technology Integration in Education, Material Development in Distance Education, Web 2.0 Tools, Course Design in Distance Education and Measurement and Evaluation in Distance Education were given in the conferences. The teachers showed great demand for the trainings provided. The teachers stated that the organized e-conferences were very beneficial for their professional development and expressed their demands to continue.