Digital competences for seniors – let's learn inventively and merrily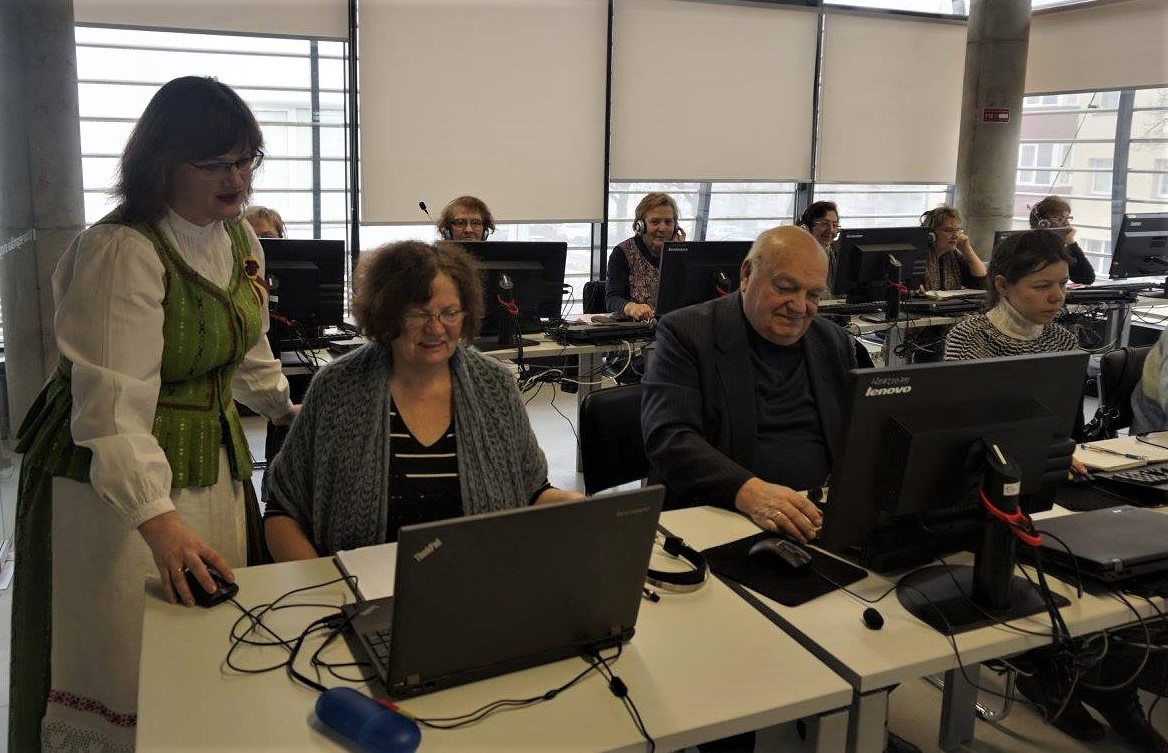 The concept of literacy nowadays means not only an ability to read, write, and count. An increasing number of daily services are moving to virtual environment. Without leaving home one can pay taxes, communicate with others, shop, register for medical appointments, as well as complete a variety of other tasks. Due to quick technological progress, digital literacy is becoming an essential condition for living independently. When faced with new technologies, elderly often feel confused and find digital literacy considerably challenging. They receive computers and internet from the relatives, but sometimes they don't have enough patience and time to teach the elderly to use these technologies. Family members often tend to do everything for the elderly, but learning to use new technologies would be much more beneficial for them. 
Despite all, an increasing number of elderly people master digital technologies. They attend trainings in Third Age Universities and public libraries. It has been observed that they prefer group trainings where they get a chance to not only gain technology skills, but also communicate with other participants and share their experiences. They come with clear goals and determination to achieve them, therefore learn actively and willingly.
Digital literacy faculty in Utena Third Age University is functioning successfully already for five years. Every month over two hundred elderly participants attend general digital literacy courses as well as trainings on specific topics. It is aimed to interest with these trainings as many elderly people as possible – new training methods are being adopted, relevant topics are being chosen, and creative approach is used for training process. A great example to this approach is the interactive training "E-Knowledge for everyone" that is going to be held in March this year. A merged program by Utena Third Age University and Utena public library will creatively combine English language training through the help of technologies and digital literacy evaluation quiz game "Evaluate your IT knowledge". Participants will not only gain new competences, but will also consolidate their learning by answering quiz questions as well as have an interesting, purposeful, and fun time. The event will be held at 2 p.m. on March 22nd in the computer class of Utena A. and M. Miskiniai public library.