Konferenz: Entwicklung von inklusiven Ausbildungsprogrammen
to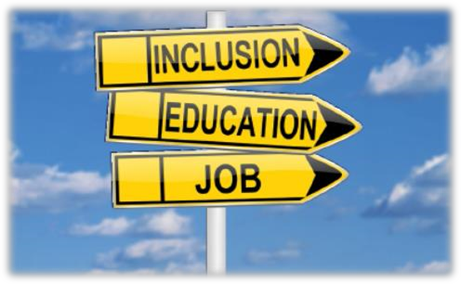 Am 22. und 23. Oktober 2015 werden die Partner von "EQF meets ECVET" auf der EASPD Konferenz "Inclusive Teaching Programmes: Let's develop it Together," in Salzburg/Österreich gute Beispiele inklusiver Ausbildungsprogramme präsentieren.
Bei dieser Veranstaltung diskutieren VertreterInnen unterschiedlichster Bereiche gute Praxisbeispiele aus mehreren Projekten, die sich mit Ausbildungen für Menschen mit Behinderung befassen. Die Konferenz wird eine Möglichkeit bieten, um sich ein Bild über den aktuellen Stand inklusiver Bildung in Europa zu machen. Die TeilnehmerInnen können dabei aus einem breiten Angebot jene Inhalte auswählen, die am besten ihrer Lernumgebung entsprechen und diese bereichern. Die Projektpartner von "EQF meets ECVET" werden sich an einer Podiumsdiskussion beteiligen und mehrere Workshops organisieren. Sie werden ihr Projekt präsentieren und gemeinsam mit AusbildungsteilnehmerInnen und TrainerInnen einzelne Inhalte praktisch demonstrieren.
Event Details
Event type
Professional development event
Organiser name
EQF meets ECVET, INVESTT, TIDE
Number of delegates
> 200
Target group
Adult learning networks & organisations
Adult learning networks & organisations
Aims and objectives
Ziel ist es, gemeinsam eine Strategie für die Implementierung von inklusiven Ausbildungsprogrammen zu entwickeln.