Call for applications - The Global Validation Prize 2022 is open now
The 4th VPL Biennale in Reykjavik, Iceland, continues the tradition of awarding the Global Validation Prize for the fourth time. You can read about the previous winners here.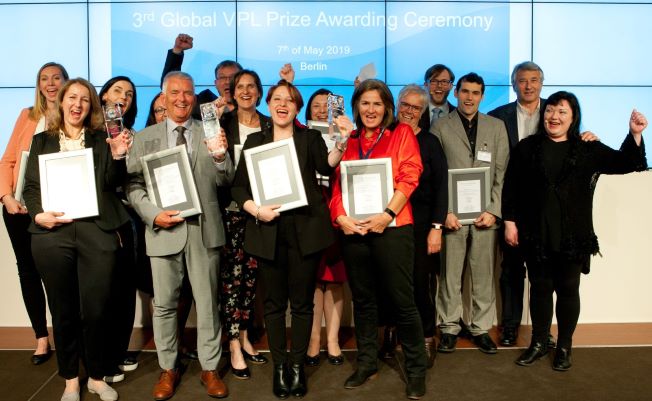 (c) Thomas Kunsch/Bertelsmann Stiftung
Focus
The focus of applications is open to the submission of any project, programme, process, document or description of activity that has significantly advanced the cause of Validation of Prior Learning (VPL). The main themes of the 4th VPL biennale serve as inspiration for applications. The themes are:
Validation and working life
Validation and education/training
Validation and social sustainability
Validation and personal development
Applications need to demonstrate: 
A description of the process and results
To what extent the work/activities have advanced the cause of VPL
Applicants may use any medium they choose, e.g., written documents, photographs, sound or videos to make their case, as long as a written description of their work is also provided (max 10 pages).
The assessment will be based on the written document. 
Applications, including videos and photographs may be published (with the consent of the author) on the conference website regardless of whether their project receives a prize or not – in order to advocate the cause of VPL. The selected winners will be invited to the Biennale in Reykjavík on the 19th-20th of May, 2022 to attend the conference and the VPL prize ceremony. 
The deadline for application is March 21st 2022 at 17.00 CET.  Please, submit your application through this link.
The applications will be assessed against the following criteria: Relevance, Innovation, Impact, Sustainability and Transferability. There are no separate categories, but all types of projects, products, procedures, policies or papers that advance the cause of Validation of Prior learning are welcome to participate. An independent jury will evaluate the applications.  Four winners will be selected and they will be  invited to the VPL Biennale on the 19th-20th of May, 2022 in Reykjavík. Winners of the prize will receive a complimentary conference pass. Additionally, the travel costs and hotel accommodation for one participant per winning organisation will be covered. For those who have already paid the conference fee and booked accommodation, these costs will be reimbursed. The winners will be announced on the second day of the VPL Biennale, May 20th.