A Brand-New Online Training About Guidance and Communication Skills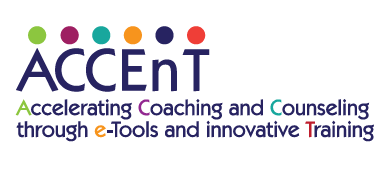 A cooperation network of five organisations from five different countries has produced a large online training material about coaching, guidance and counselling skills as well as communication skills. The material is available for everyone online free of charge. There are five country-specific versions of the material for Finland, Germany, Ireland, Portugal and UK. 
The training material can be useful to all full-time and part-time guidance practitioners as well as anyone, who feels they need good communication skills in their work or perhaps in their volunteer work. The recurring theme of the training material is meeting another person with empathy and respect – essential and relevant skills for everyone! We wanted to pay attention particularly to guidance practitioners working with hard-to-reach groups and provide them support in their work.  
The training material has four units with two to seven modules:
Information about hard-to-reach groups
Counselling, Coaching and Communication skills
Intercultural Competencies within a Guidance Setting
e-Tools
This online training material was produced with Erasmus+ funding in a project called ACCEnT – Accelerating Coaching and Counselling through e-Tools and innovative Training. The project partners, who have produced the material, were The aspire-igen group from UK, European Board for Certified Counselors (EBCC) from Portugal, Galway and Roscommon ETB from Ireland, Innovation in Learning Institute from Germany and KSL Study Centre from Finland.
International cooperation was valuable for us all in the project, and more importantly, also for the people studying this material. We piloted the material at the end of the project in all project countries. In Finland, the participants gave very positive feed-back about the international exchange of expertise and experiences that can be seen in the final materials of the online training. Together we were able to cover many perspectives.
This is the link to the online training material. Remember to choose your preferred country up on the menu. Go and have a look!