Announcement of 2020-1-ES01-KA204-082259 - Digital Voyage Arround Europe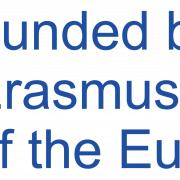 Project code: 2020-1-ES01-KA204-082259
Project Name: Digital Voyage Arround Europe
Description of the project:
Digital literacy and 21st century skills play a crucial role as part of modern-day citizenship and modern life in general. Adult education should be able to encourage this. Therefore, there is a need an agile mindset, willing to try new things, learn from both success and failure, and be supported to do so. Such is the growth of digitization, that EU adults need to be encouraged to engage in lifelong learning in order to acquire the skills necessary to catch up with the needs and opportunities of modern digital life. Digital work can happen in face-toface situations as well as in online environments – or in a mixture of these two. Digital media and technology can be either a tool, an activity or a content in youth work. Digital work is underpinned by the same ethics, values and principles as adult work. This need can be addressed by using Augmented Reality technology in Adult Training and LifeLong Learning.
Objectives:
All participants will gain knowledge on the Augmented Reality Technology, and its applications on Adult Learning.
Most of the participants will be intrigued and will use the AR Technology for their training or teaching, since such awareness gives them a competitive advantage.
All participants will live the experience of working with a transnational project.Impacts on Participating Organizations:
All partners will understand how such a tool kit can be used to their advantage on their training activities.
They will have an obvious increase in the quality of provided services both through exchanging good practices and via DVAE.
They will gain renown within the EU by working with other partners and the dissemination of this project's results, as well as gain networking leading to new business agreements.
They will be able to exploit a course to attract adult learners to their establishments.
They will gain knowhow on AR software and the creation of courses
WORKING PROCEDURE:
We plan to:
Establish, promote and support social awareness of the importance of sustainable action and contribute to the implementation of international sustainability strategies.
Promote a better understanding of different nations and cultures.
Promote peace among the key competencies of other countries in intercultural understanding through adult and youth participation and civic education.
Seeking to affirm the value of each human being with his own origins and cultures.
Seeking to value its fundamental principles in each of its programs: dignity, respect for differences, understanding and tolerance.
Activities
International education, adult/youth and cultural exchange on sustainability issues, particularly in the field of environmental protection and development cooperation;
Institutional support to organizations working on the SDGs (sustainable development goals), namely sustainable / global development;
Promoting science and research as well as art and culture
RESULTSTo achieve the aforementioned goal, we are planning to collectively create a "Digital Toolkit" under the name DVAE (the Adult Digital Education Skills Kit to foster employability) by which an Adult Trainer can learn how to create content for his class as well as use it to promote Lifelong Learning to Adults and help them increase their skills towards the labormarket.
The objectives of the DVAE project are in chronological order:
Establish a relevant curriculum based on an analysis of the training needs of adult learners according to the digital skills needed to improve and foster employability;
Implement courseware and e-Learning content based on the established curriculum of courses focused on engaging adults to improve their employability and digital literacy;
Develop a set of case studies serving as examples of successful use of Augmented Reality (AR) for training adults;
Develop an innovative "Digital Adult Trainers Toolkit" which will provide EU Adult Trainers
PARTNERS
ABARKA ONGD (SPAIN)
Godesk srl (ITALY)
Skills Zone Malta Co. Limited (MALTA)
Kapadokya Egitim ve Arastirma Dernegi (Cappadocia Education and Research Association) – (TURKEY)
Alliance for Global Development (LUXEMBURG)
NAMOI (RUSSIA)
SC PSIHOFORWORLD (ROMANIA)
AIJU - Asociación de Investigación de la Industria del Juguete, Conexas y Afines (SPAIN)