Aiming higher for deaf students - What works? What could work?
United Kingdom
,
Edinburgh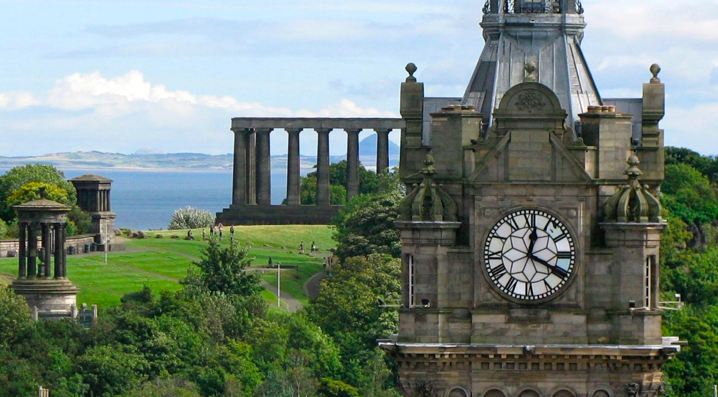 Booking and call for papers now open. If you would like to submit a proposal for a presentation, there is guidance on how to do so at the following link. Presentations may be academic research presentations OR presentations about a project, case study, on-going challenge etc.
About the conference...
This exciting one-day conference, held in the heart of Edinburgh, will be full of current ideas in deaf education on the theme of raising achievement and is for the whole of the UK and beyond. Everyone  working in education with deaf children/students at whatever level will be warmly welcomed including deaf and hard of hearing people and parents/carers.
Keynote presenters:
Professor Greg Leigh, AO, PhD, FACE, Conjoint Professor and Director, RIDBC Renwick Centre, Royal Institute for Deaf and Blind Children, NSW Australia (a notable international researcher about deaf children's achievements and curriculum access).
Dr Audrey Cameron, Scottish Sensory Centre, leader of the SSC's British Sign Language Glossary project in curriculum terms for science/maths.
The conference will include:
•   Raising achievement (academic and other outcomes of education).
•   Access to curriculum and assessment for deaf learners.
•   Citizenship for deaf students - involvement in decision-making.
•   Creativity and raising achievement with deaf learners.
In addition the day will offer:
• an opportunity to network with colleagues and researchers in a relaxed atmosphere;
• an exhibition and posters to find out about current deaf education practices and issues;
• the opportunity to see world-class presenters;
• a chance to visit the historic city of Edinburgh and maybe stay for the weekend;
• a fully accessible conference for deaf and hearing delegates.
The conference has been jointly organised by the Scottish Sensory Centre (SSC) and Association of Deaf Education Professionals and Trainees (ADEPT). The SSC is core funded by the Scottish Government and provides courses, resources and development projects/research into deaf and visually impaired children's education. Adept is a UK-wide organisation concerned with access deaf students have to the curriculum. It used to be called NATED and focus on post-16 issues for deaf learners, but now provides information and support for staff working with all age groups of deaf learner 
http://adeptuk.co.uk
. The Adept Scotland group is particularly active and has organised a number of other conferences just for Scotland over the past few years. 
Further information and an application form are available via the following link: 
If you wish to pay by card please use the link below: 
The languages of the day will be English and British Sign Language.
Event Details
Organiser type
Other event
Organiser name
The Scottish Sensory Centre at the University of Edinburgh
ADEPT - the Association of Deaf Education Professionals and Trainees
Contact details
sscworkshops@ed.ac.uk
Number of delegates
100 - 200
Target group
Academics, students, researchers in andragogy
Adult learning networks & organisations
Policy makers