Advance HE STEM Conference 2020
United Kingdom
,
Manchester
to
The Advance HE STEM Conference 2020 will consider how HE teachers can prepare their students for a constantly changing world and enable them to put sustainability at the forefront of everything they do. The conference will explore developments in teaching pedagogies, as well share individual experiences and stories.
Time: 09:00-17:00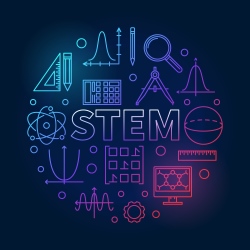 Date: 29/01/2020 – 30/01/2020
Location: thestudio, Manchester
Ticket price: from £250
The conference will provide delegates with a highly interactive and immersive experience, delivering a mix of breakout sessions, workshops, presentations, ignite sessions and poster presentations.
The following propositions will be addressed during the event:
Proposition 1: STEM graduates need knowledge, skills and values that help them create sustainable practices
Proposition 2: Students need to understand and appreciate how their specific discipline correlates with the Sustainable Development Goals
Proposition 3: Students must develop cultural awareness and ensure they understand how gender equality and human rights impact on the global workplace
Proposition 4: STEM graduates will need to be able to reflect on personal achievements and skills in order to build resilience in a changing workplace
Proposition 5: Students must have strong leadership skills that enable them to both work with others and alone, and should also work across multidisciplinary projects
Keynote speakers include:
Nazira Karodia – Dean of the Faculty of Science and Engineering at the University of Wolverhampton
Jim Longhurst – Professor of Environmental Science and Assistant Vice Chancellor for Environment and Sustainability at UWE, Bristol
There are two detailed agendas provided on the Advance-HE website, one for each day. The event will appeal to anyone working in the HE sector.
Event Details
Organiser type
Other event
Organiser name
Advance HE
Contact details
03300 416201; enquiries@advance-he.ac.uk
Number of delegates
> 200
Target group
Academics, students, researchers in andragogy
Aims and objectives
To understand how to help STEM students prepare for a changing world and to put sustainability at the forefront of everything they do.