Active through education PROJECT Erasmus+ KA2: Exchange of Good Practices 2020-1-PL01-KA204-082094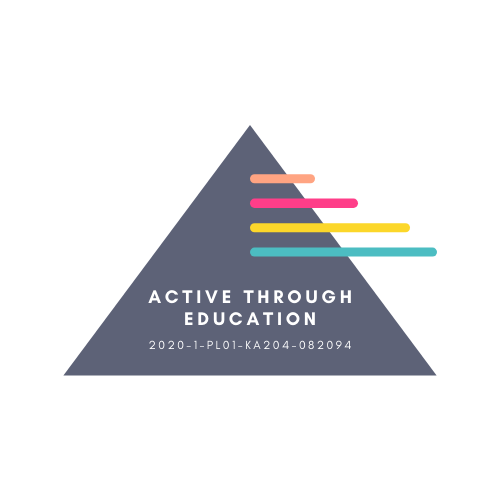 The main goal of the "Active through education" project is to improve the methods of teaching people 60+, based on proven methods of education in Europe and active aging. The context is in line with a new adult education priority that has been added in the revised 2020 Programme Guide: "Promoting Erasmus+ among all citizens and generations by offering activities of education and exchanges of experiences to seniors with view to building and adding solidity to the European identity". The partnership proposes activities that will benefit senior adult learners, especially at risk of social or digital exclusion, where educational support can improve the quality of life.
The project is co-financed by the Erasmus + Programme of the European Union and is implemented, between October 31, 2020 - November 30, 2022, by a transnational consortium led by Fundacja Edukacja i Media (Poland), and with the participation of Balkanska Agenciya za Ustoychivo Razvitie (Bulgaria), M&M - M&M Profuture Training, S.L. (Spain), Asociatia InitiativaCetatenilorSeniori (Romania) and Politistikos Laografikos Syllogos ''Itanos'' Greece.
The Partnership intends to address this issue by focusing on the following OBJECTIVES:
broadening the knowledge dealing with the educational needs of seniors,
exchanging, sharing and comparing good practice examples from partner countries,
examining new methods, adapting and implementing at least 1 of them in ongoing trainings,
improving the training offer and activating methods for 60+ people,
promoting lifelong learning idea among 60+ people
The Active through education PROJECT will implement a practical workshops/courses for senior listeners with the result of growing their skills, develop a project website with the domain name www.active.europeanproject.eu, open a Facebook group of people interested in the topic and create a Handbook "Collection of good practices – Active through education" with guidelines for teachers and adult educators.
The TEACHING METHODS practiced during the project and shared will be:
How to use the potential of non-governmental organizations and libraries in education of 60+ people (Romania)
How to use cultural classes/activities and soft skills training for the benefit of seniors - theatre of the oppressed, biographic narrative interviews, bread therapy, etc. (Bulgaria)
How to use social media and Internet in a safe way (Spain)
Memory training and mind exercises for seniors (Poland)
Videoconferencing as a tool of communication especially in the era of pandemics (Greece).
Taking into account the aforementioned, the project TARGET GROUPS are:
Senior listeners and volunteers
Adult educators and staff of organization
Organization
Local society
Follow us for knowing more!!
https://www.facebook.com/Active-through-education-Erasmus-Project-111827367624329
#Activethrougheducation #adulteducation   #seniors #ATE